Most Streamed on Spotify 2022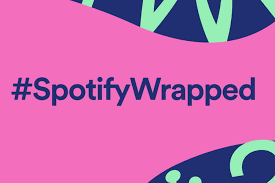 On November 30th, Spotify announced the yearly "Spotify Wrapped". On a user's Spotify Wrapped, they can see their most streamed albums, artists, songs, podcasts and more. Users can also see how many minutes they spent listening.
This year, the top artists globally were Taylor Swift, Bad Bunny, Drake, The Weeknd, and BTS. These were the top 5 most streamed artists all across the globe because of how many minutes fans spent listening to them overall, between albums, singles, and everything in between.
The top streamed songs of 2022 consisted of, "As It Was" by Harry Styles, "Heat Waves" by Glass Animals, "STAY (with Justin Bieber)" by The Kid LAROI, "Me Porto Bonito" by Bad Bunny feat. Chencho Corleone, and "Tití Me Preguntó" by Bad Bunny. These songs were essentially Spotify hits all over the world.
The most streamed albums all across the world were ,"Harry's House" by Harry Styles, "Un Verano Sin Ti" by Bad Bunny, "SOUR" by Olivia Rodrigo, "=" by Ed Sheeran, and "Planet Her" by Doja Cat. Whether people liked the whole entire album, or only liked a select few songs, these albums ended up on top for most streamed albums of 2022.
The most popular podcasts globally of 2022 were, "The Joe Rogan Experience" hosted by Joe Rogan, "Anything Goes with Emma Chamberlain" hosted by Emma Chamberlain, "Caso 63 (All Languages)" and "Crime Junkie" hosted by Ashley Flowers. People everywhere really enjoyed the content these podcasts produced all throughout the year.
The most shared song lyrics this year were shared from songs that people possibly found relatable, or they just enjoyed the lyrics' sound. These songs were, "Heat Waves" by Glass Animals, "Heather" by Conan Gray, "I Love You So" by The Walters, "Summertime Sadness" by Lana Del Rey, and "Somewhere Only We Know" by Keane.