2022 – 2023 Winter Fashion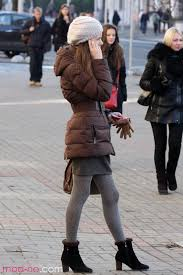 Being in the middle of winter, everyone is trying to stay warm, while also looking fashionable. Here are some top 5 clothing articles to keep you warm and in style this season.
Puffer Jacket
A nice puffer jacket may be all you need to keep you warm and still looking cute. Puffer coats are a good option if you're looking for something to wear that will go with your outfit and manage to keep you cozy. These jackets can be styled with almost anything but would look adorable with a cute long sleeve shirt, a nice pair of jeans, and any shoe of your choice to match!
Sweater
An oversize sweater is the perfect go-to-outfit for keeping warm all while staying in style. Any type of sweater or cardigan makes for a cute and easy outfit to wear for going to school to running errands. These sweaters can be styled with any choice of pants but jeans, cargo pants, or sweatpants would be a great match.
Vest
A cute and simple vest goes perfectly with any outfit of your choice and adds an extra layer of comfort and warmth. A simple puffer vest is the perfect choice to throw over any outfit, while still keeping warm and not having to worry about wearing a big coat. A good outfit choice to wear with a vest would be flare leggings, jeans, crew necks, or anything you desire!
Fashionable Scarf
A scarf is a great choice to throw over any outfit and while being a great accessory, it also manages to keep you warm enough. Scarf's are a classic choice in winter fashion but never goes out of style. These cute accessories would go with any outfit you choose!
Uggs / Fur Boots
Uggs, or any pair of fur boots, is a stylish choice to wear this season and would be fantastic for keeping warm. These boots have managed to stay in style for years now. Making them the perfect go-to and easy option to wear with any outfit you could think of.