Grey's Anatomy Star Ellen Pompeo Has Officially Had Enough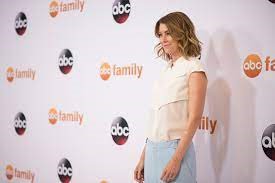 After starring in the show for almost 2 decades, Ellen Pompeo has officially decided to leave the ongoing medical drama Grey's Anatomy. Grey's Anatomy first aired in March of 2005 on the channel ABC starring Ellen Pompeo as Meredith Grey. After being in over 400 episodes, Ellen is officially saying goodbye to the series and moving on to start new projects.
Ellen Pompeo is currently 53 years old and was born on November 10th, 1969. Ellen decided to take a step back from Grey's after playing a major role in the show for 19 years. In an interview with Drew Barrymore Ellen said her brain turned into "scrambled eggs" after being in the same series for such a big portion of her life. "I have got to do something new" Ellen told Drew, which is where she had officially opened up about deciding to leave the show. 
Her decision to leave the show devastated thousands and many wonder, will the show ever be the same? After many beloved characters decided to leave the series, some being Patrick Dempsey (Derek Shepherd), Eric Dane (Mark Sloan), and Chyler Leigh (Lexi Grey), people were left questioning how the show would continue on. Now that the main character and star, Meredith Grey, is walking away from the show, everyone is left to wonder how they could possibly continue this series. 
Fans of the show are very divided on their opinions of this departure. Many people see and understand that it has been a long ride for Pompeo and are excited to see her in upcoming films. However, some are in disagreement accusing her of being selfish for walking away from a series that she is the star of. This decision of Ellen's won't be easy for most to accept, but after all her hard work and dedication to the show, respect is all she deserves.