Lindenhurst Girls JV Lax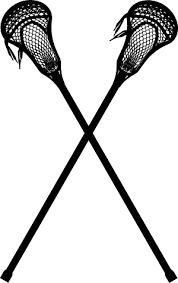 Lindenhurst High School is home to many sports teams: football, soccer, dance, cheerleading, to name a few.  They also have a very impressive girl lacrosse team.
The 2023 girls JV Lindenhurst lacrosse team is doing great! They are a great group of very talented young girls, who have bright futures. They have 5 wins and 4 losses. Their best game was against Copiague high school, and they beat them 15-0. They are being coached by Mr. Dattero and Coach Carlee! They have been working hard all season and have scored a total of 58 goals within the last 5 games!
Coach Dattero and Coach Carlee are doing an excellent job of motivating and pushing the girls to do their best. This team has improved a lot over the past month. Their most recent game was played against Smithtown East and they won 14-2.
Their Goalie Bella Wolff had 14 saves. Jaiden Rivera who plays attack had 1 goal, Delaney Mccandless, who plays midfield, had 3 goals, Lizzy Lane who plays attack had 3 goals, Kaylee Colao who plays midfield had 4 goals, Cameron Batz who plays midfield had 2 goals, Jianna Meehan who plays attack had 1 goal that was self assisted, and Gabby Gralto who plays midfield had 1 goal.
They have had two shutouts so far. One game against Brentwood and a game against Copiague. The score for Brentwood was 14-0 and Copiague was 15-0. Their next game should be on Wednesday April 26th. They will be paying Half Hollow Hills at Half Hollow Hills East High School. This game should be one of their hardest opponents! They have currently won against our greatest competitor Huntington. This should be a very tough game for Lindenhurst.