Get Ready Sophomores! AP Capstone is Finally Here!
An AP English Course for Sophmores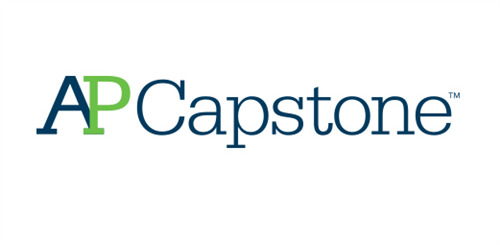 Hang on for a minute...we're trying to find some more stories you might like.
Attention all current and future freshmen! The Lindenhurst High School has just added AP English Capstone to its list of courses that you can begin in your sophomore year. For the first time, a student will have the ability to take an AP English course before their junior year. This has been an idea circling around the district for a year. The final decision on whether or not to incorporate this course into our school, was made when administrators and several teachers from the district visited other high schools that already had the course implemented such as Plainview and Massapequa.  It is to be noted that a capstone course is slightly different from an AP course because you earn a capstone distinction which is credentialed by college board instead of college credit. In order to earn this credential, you need to successfully complete a 10th grade seminar year by scoring a 3 or more on the exam and the 11th grade research year. In correspondence to completing these requirements, you also need to successfully complete and pass 4 alternative AP courses.
In order to be eligible for AP Capstone, a student must successfully complete English 9H and be a sophomore when the class starts. The college board recommends that prior to joining, students complete the first year of AP Global History and continue to take it, as well as take AP US History parallel to this course. However, this isn't a requirement, so don't worry if you are not in AP Global/US.  For those wondering if this course will also count as the students English class, yes it will. The course will be taught by Ms. Buechner and Dr. Fox. The ultimate goal is to help students think critically and creatively to construct meaning and gain understanding, plan and conduct a study an investigation, propose solutions to real-world problems, collaborate to solve a problem, integrate, synthesize, make cross-curricular connections.
Patrycja Chrzanowska, a sophomore in English 10H who just missed out on this opportunity to take AP Capstone stated, "It's quite disappointing and frustrating, however, I'm happy for those who get to take it next year". Robert Hager, a freshman who plans to take the course, stated, "I think it's a good thing to add for our journey through high school and it is a good addition for the AP classes because it now gives sophomores the ability to take an AP English course before 11th grade." In an interview with Mrs. Boccanfuso, she said, "We want to recognize that our students in the high school are bright academic minded, well rounded and impressive. We feel that it is the job of the district to give them something to challenge them and allow them to grow more."