Retro Games: A Blast From The Past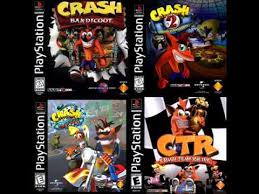 Hang on for a minute...we're trying to find some more stories you might like.
We're living in a golden age of gaming.  Throughout past years, we have upgraded from the simple Atari system to an Xbox 1 and PS4! We have an incredible range of interactive experiences to suit every person's tastes. However, even though we have that, we can't help but occasionally go back and enjoy the simpler days. The days that had old arcade games, 8-bit and 16-bit games that can change our mood from upset to excited in seconds. Without further ado, here is my top 10 list of retro games that should never be forgotten.
Galaga
Galaga came out in arcades in 1981. It is actually one of the most well-known games from the older arcades and can be seen throughout movies and even noticed in a corner of a bar or pizzeria. Galaga is seen on an 8-bit system and has over 200 levels! Although this memorable game is hard to find, the amazing entertainment this game could give you is worth it.
#Fun Fact ~ Andrew Laidlaw of Washington state set the highest score on Galaga. His score was 4,525,150!
Super Smash Bros. Melee
The first ever Super Smash Bros. game was made in 2001 for the GameCube. This release was every gamer's fantasy. The creators decided to take a bunch of Nintendo's most famous characters and threw them into one game. The game is considered a crossover fighting game which was actually developed by HAL Laboratory and published by Nintendo Super Smash Bros. Melee was not only an amazing game in 2001, but it became so popular that there are still Super Smash Bros. games around for newer systems as well.
Crash Bandicoot Series
Crash Bandicoot has many popular games such as Crash Bandicoot Carnival, Crash Bandicoot: The Wrath Of Cortex, and Crash Bandicoot: The Huge Adventure. These games have stolen the hearts of many all around the world. The first few games were made for the GameCube and PlayStation 2 in 2000 going to 2002. Everyone will always remember and love the cool animations and noises from Crash and the enemies. During the end of 2017, Activision released Crash Bandicoot N Sane Trilogy for the PS4.
Duck Hunt
Duck Hunt has always been a great game to play in your free time. It got released in 1984 for the public to finally use. The game is considered a classic among many gamers. Duck Hunt is all about shooting down ducks. If you miss the target at all, then your dog starts to laugh at you. It is such a simple game that has taken the hearts of many. On September 14, 2017, STRESSLEVELZERO, Inc released a game called Duck Season.This game is actually a horror game based on the beloved Duck Hunt. However, in order to play the game, you need to either have access to an Oculus Rift or HTC Vive.
Space Invaders
Another 8-bit game that has stolen the hearts of many people. This popular game came out in 1978 and was all the rave back then. The idea of the game was actually pretty simple. You are a spaceship that has to destroy all invading enemy ships. You move your ship by pressing the left and right buttons and shoot by pressing a separate button. Pretty simple right?! The highest score for Space Invaders currently is actually 110,510 points! The man who won this is called Knucklez and he actually doubled the score which surprised thousands.
Pac-Man
Pac-Man is a well known and popular game. It was created by Japanese video game designer Toru Iwatani in the 1980's. It's another amazing game with a simple idea. You move Pac-Man around by using a joystick. The goal is to eat as many Pac dots, power pellets, and fruit as possible without getting eaten by one of the four ghosts. This game became so popular that there has actually been a TV show made based on that characters. Pac-Man will be in the hearts of many gamers for years. After all, who can forget our favorite ghosts Blinky, Pinky, Inky, and Clyde or the beloved yellow protagonist Pac-Man?
Q*bert
Another 80's retro flashback! Q*bert was made in 1982 by Warren Davis and Jeff Lee. This game is not only an arcade game, but can be found on numerous platforms such as Nintendo, Game Boy, all four Playstation systems, the Atari 2600, and much more! The idea of this 2-dimensional game is to get all of the blocks to be one color. You achieve that goal by making the Q*bert jump on top of each cube. It's a challenging yet fun game that deserves a mention on this list.
Dig Dug
Dig Dug is a game that was developed and published by Namco in 1982. Throughout each level, you dig your way through the dirt and get rid of monsters. You defeat these monsters by either dropping rocks on top of them or inflating them up until they explode. A fun fact about this 1980's game is that Matt and Ross Duffer, the creators of Stranger Things, have made multiple references towards it!
Centipede
Centipede is what many call a vertically oriented fixer shooter arcade game. It was designed by Ed Logg and Dona Bailey in 1980. The game was actually one of the most commercially successful games in the arcades golden age. Yet, what is centipede about? The player is actually fighting off centipedes, fleas, spiders, and scorpions. The only way to actually finish the level is after you defeat the centipede that makes its way down the playing field.
Sonic The Hedgehog
This game was published by Sega in 1991. Although this is a more recent game than the others, it still deserves a title as one of the best retro games. Sonic The Hedge was made for platforms such as Sega Genesis, Wii, PlayStation 3, Xbox 360, and many more. The game is about a blue hedgehog named Sonic and his journey to defeating Doctor Robotnik. Throughout the game, you collect golden coins and defeat small enemies.
There are many more retro games that could have been on the list but I picked ones that many people told me they knew. None of the games will be forgotten anytime soon. They will always hold a special place in the hearts of thousands of gamers.