A Movie Fan's Choices for Oscars
Hang on for a minute...we're trying to find some more stories you might like.
The Oscars is a time to celebrate two things, film and money. Nine times out of ten the film with the highest marketing budget will win, but not here. Here are a movie fan's choices for what deserves to get nominated, but probably won't.
Best Picture
Logan
War for the Planet of the Apes
Baby Driver
Get Out
Dunkirk
Logan is a popular movie of the year and some consider it the best Superhero movie since The Dark Knight. War for the Planet of the Apes was amazing and a conclusion to the best trilogy since Lord of the Rings. Baby Driver was the hit of the summer coming in fast with a low budget and a great script. The movie was amazing and finally put Edgar Wright on the map to the general audience . Get Out is amazing, the Jordan Peele directed movie which is just amazing in the way he balanced race issues with dark comedy. Dunkirk is Christopher Nolan's first war movie and that alone would make it a best picture contenders, but the way it was shot. The way the scenes were set up was amazing.
Best Actor
Hugh Jackman-Logan-Logan
Andy Serkis-Caesar-War for the Planet of the Apes
Bill Skarsgard-Pennywise-IT
James Mcavoy- Kevin-Split
Gary Oldman-Winston Churchill-Darkest Hour
The whole reason behind this list was because of Hugh Jackman. In his "finale" turn as Wolverine he brought depth to that character and carried that movie on his shoulders. Andy Serkis needs an Oscar nomination and this should be it his turn as Caesar it the best he's ever been and he is just amazing to watch. Bill Skarsgard terrified everyone and made pennywise his own, pushing Tim Curry away. James Mcavoy had the hardest job in the world trying to portray 23 different personalities in one movie and he pulls it off. The only one that has an actual chance of getting a nom in the real Oscars is Gary Oldman who gave the performance of his career, he commanded his presents across whatever scene he was in and carries Darkest Hour on his shoulders.  
Best Actress
Gal Gadot Wonder Woman-Wonder Woman
Sally Hawkins-Eliza-The Shape of Water
Margot Robbie-Tonya Harding- I tonya
Zoe Kazan Emily – The Big Sick
Meryl Streep Kay Graham– The Post
Best actress is a tough category this year.  Many of the films competing this years have female leads. First we have Gal Gadot as Wonder Woman in the movie of the same name.  She really help sell the idea that most of the time she had no idea what was going on around her. Next Sally Hawkins she had to play a mute in this movie and even without words she conveys so much. Margot Robbie played Tonya Harding in I Tonya. This film gives you some insight into the her life and the attack that was carried out on her rival. Zoe Kazan played Emily in the The Big Sick, a rom com that does not suck, that alone makes it Oscar worthy. But her performance helped, in this movie you really felt for her. The next one is kinda obvious. The queen of the Oscars, Meryl Streep, will get nominated for just being in a movie and this one was actually above the rest of her performances.
Best Director
Christopher Nolan-Dunkirk
Jordan Peele-Get Out
James Mangold-Logan
Edgar Wright-Baby Driver
Guillermo del Toro- The Shape of Water
Directors are what make or break a film. A good director can make something look amazing that would seem dumb or vice versa. Christopher Nolan's dunkirk is a masterpiece when it comes to everything but characters, but that's not the point. The movie is about the event and Nolan captures that perfectly. Jordan Peele, known for his work on Key and Peele directed a horror film and it was amazing. The 99 percent holding film on rotten tomatoes could win big at the Oscars and it sure does here. James Mangold poured his soul into Logan. Given the option of an R rating, they made this movie epic. Edgar Wright came in fast with Baby Driver which he also wrote. This film synced every action scene to music which is enough to make it Oscar worthy here. Lastly we have Guillermo del Toro who had just one a Golden Globe for best director and with his film getting the highest amount of noms at the Oscars.
Best Supporting Actor
Patrick Stewart-Professor X-Logan
Chris Pine-Steve Trevor-Wonder Woman
Richard Jenkins- Gillies-The Shape of Water
Christopher plummer-Jean Paul Getty– All the money in the world
Sam Rockwell -Jason Dixon– 3 Billboards Outside Ebbing Missouri
Patrick Stewart has never won an Oscar but he deserves one, and this should be the role he gets it for. This time he had to play a Professor X that is losing his mind. Chris Pine blew everyone away with his performance in Wonder Woman. He really sold everything he said. Richard Jenkins play Gillies and he was amazing being able to command a presence like no other. Christopher Plummer replaced Kevin Spacey after some allegations, but he was amazing. Having shot all his scenes in only nine days, he truly brought his A game here. Sam Rockwell plays a cop in this movie that your suppose to root against but he brings such heart and humanity to the part that could have just been forgettable.
Best Supporting Actress
Dafne Keen-X-23-Logan
Lily James-Deborah-Baby Driver
Ana Taylor-Joy Casey-Split
Rooney Mara M-A Ghost Story
Elizabeth Olsen Jane Banner-Wind River
Dafne Keen is not even 15 and acted better than most adults this year. She barely said anything, but you got everything. Lily James played the love interest in Baby Driver and you completely understood everything and she played her part really well. Ana played a girl being chased by a man with 23 personalities and she had to act scared around that and by God did she do that well. Rooney Mara played C wife in A Ghost Story and she really sold the idea of just losing someone. Elizabeth Olsen is known primarily for her role as Scarlet Witch in the avengers and she was playing a detective out of her element in a hard drama/ mystery and she really killed it.
The 9oth Academy Awards, hosted by Jimmy Kimmel for the second time, will air live on ABC on March 4.  To check out the full list of actual nominations, click here.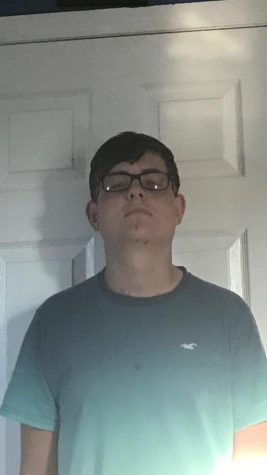 Thomas Vine, Freelance Writer
Thomas vine is a junior who enjoys playing guitar, watching movies, and hanging out with his friends. He also enjoys playing video games and swimming....