Lindy's Day of Music!
Hang on for a minute...we're trying to find some more stories you might like.
The Thursday prior to the winter break, the 15th of February, the Lindenhurst Senior High School music department invited the 8th grade chorus, orchestra, and band, to a workshop with members of the symphonic band, choir, and symphony orchestra. The workshop was organized by a collaboration between the high school and middle school musical instructors as well as the new music director for Lindenhurst School District, Mr. Trapani. It has been a topic of discussion for the past few years and was finally able to happen this year with Mr. Trapani's help. The main goal that day was to encourage students who are currently participating in the music arts as 8th graders, to continue their journey into high school, as this is around the time when many students drop out of the music arts program. The second main goal was to familiarize the students with program changes that would come from the jump from middle school to high school.
The students arrived during the 3rd period in the high school, and made their way to the auditorium, for a concert. In this miniature concert, the symphony orchestra performed first, followed by the choir, followed by the symphonic band. Each group performed a selection of songs from the winter concert that occurred in December. After this, there was a brief intermission, and then the students were sent off with the high school equivalent group to begin their workshop. During this workshop, the 8th graders had the ability to interact and practice with the older students, ranging from grades 9 to 12. Lunch, of course, was held in the middle of the day. Towards the end of the high school's day, the 8th graders left in the middle of eighth period.
    Brendan Butler, an 8th grader currently in the band stated in an interview, "I thought the band, orchestra, and the chorus workshop was very well done and organized by the music teachers and the high school students… Before the workshop, I was already planning on continuing band, but the workshop did an excellent job of showing what the high school music program is like… The groups did an excellent job with their pieces and it was an overall good experience." Mrs. Lombardo, the conductor of the symphony orchestra, stated in an interview, "I'm really pleased that we were able to accomplish this goal and I'm excited to see the high school music program grow as a result of experiences like this."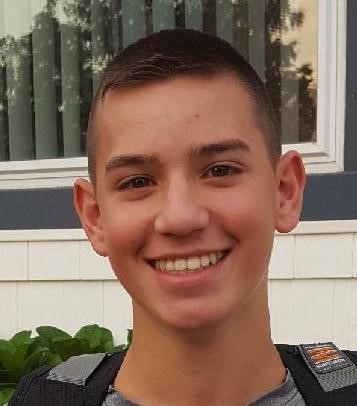 Jarred Navarro, Sports Editor
Jarred is a member of the class of 2021 at the Lindenhurst High School. It is his first year working for the Charles Street Times and he is excited to...