Top 10 Most Anticipated Releases of March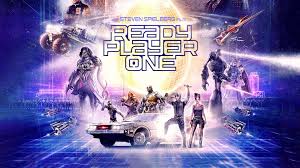 Hang on for a minute...we're trying to find some more stories you might like.
March is going to be a crazy month when it comes to major releases.  You have major blockbusters coming out in March which would have been unheard of 10 years ago and Netflix is releasing dozens of TV shows and movies. Here are some picks for the top 10 most anticipated releases for the month of march.
Game Over, Man
The workaholics are back with a die hard movie?  From the trailers, this film looks like if Die Hard was a comedy first and action second. The trailer looks amazing. This film is also being produced by Seth Rogan, the man behind Superbad and Sausage Party and This Is the End  The Workaholics is one of the best comedy shows of the past 10 years so viewers are very excited for this one.
Krypton
This show has been in development for quite some time.  Announced in 2014 for the Syfy network, it's telling the story of the man of steel's great grand father as he tries to restore his family's honor. This show is meant to be Superman's Gotham as in the story behind the hero without the hero. The show has been written by the same person who wrote Man of Steel so if you like the DCEU than you should really check this one out.
A Wrinkle in Time
Based off the classic fantasy novel, A Wrinkle in Time has been one of Disney's most troubled productions. But not anymore. This film has a stacked cast both behind and in front of the camera including Reese Witherspoon (Legally Blonde) , Oprah (you know Oprah)  and Chris Pine (Star Trek, Wonder Woman) and is being directed by Ava Duvernay (13th). With social media reactions being mostly positive, this should definitely be one of the films you see this year.
A Series of Unfortunate Events Season 2
The first season of Unfortunate Events was amazing with Neil Patrick Harris stealing every scene he was in as the vicious count Olaf.  The story of the sad lives of the Baudelaire orphans has been picked up for three seasons. To make up for the fact that child actors grow up, they need to make these seasons fast. With the trailers showing how the show is going to keep it's comedy going, this is one show that you won't want to look away from.
Tomb Raider
This the third Tomb Raider movie. The first two didn't do well with critics but it made a tremendous of money, so naturally a reboot was greenlit. Based off of the 2013 reboot of the franchise in which Lara Croft is stuck on an island that holds many secrets.The film this time starring Academy Award winner, Alicia Vikander as Lara Croft.  The trailers so far have been great and the director has a few pretty good indie films under his belt, so maybe this can be the one to break the video game movie curse.
Far Cry 5
This has controversy but then again what game does not. This Far Cry has you against a cult in the middle of America which has been drumming up controversy with major media sources. Ubisoft took their approach to Assassins Creed here taking a year off to help make a better game. The trailers have been great, the gameplay looks fun, and the story actually looks interesting which  is a first for Ubisoft. This is one game that you will want to get as soon as possible.
Pacific Rim: Uprising
The first Pacific Rim was amazing. With sweet action and a cool premise, it was one of the best action films of 2014 and the sequel follows suit. The film which is not being directed by Guillermo Del Toro like the first one, but he will serve as a producer. Directing duties have been taken over by Steven D. Knight who was the showrunner for the first season of Daredevil. With the trailers showcasing great action and the stacked cast this is going to be one of the best beat em up films in years.  
Sea of Thieves
Sea of Thieves is one of the most anticipated releases in years. Developed by Rare, (Goldeneye and Donkey Kong Country) this open world pirate adventure looks like what they need to bring them back to the top.  In Sea of Thieves you and up to three friends can search for treasure and raid other ships. This game has no story and it has no level up system, so everyone will be on the same playing field. The trailers have been great and gamers can't wait.
Ready Player One
This was on the CST"s Top 10 Most Anticipated Movies of the Year, so how could it not be here? The trailers have been amazing so far. They showed a bunch of cool scenes and have not given away the whole story. This movie is being directed by Steven Spielberg which makes this movie even cooler. Sure they may have had some miss steps along the way (look at his leg) but that does not mean viewers are any less excited for it.
Jessica Jones Season 2
The first season of Jessica Jones was smash hit earning an emmy and critical praise and the seconded season seems to follow suit. They brought back David Tennant Kilgrave which was a smart move because he was easily the best part of the first season. The trailers so far are showing no signs of the show slowing down. The second season is planning on revealing  the titular heroines back story and how she got her powers.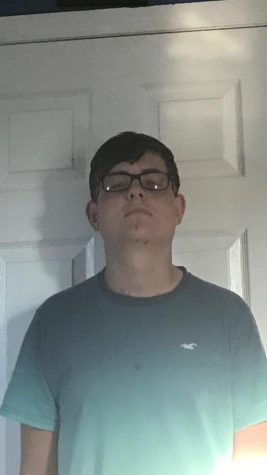 Thomas Vine, Freelance Writer
Thomas vine is a junior who enjoys playing guitar, watching movies, and hanging out with his friends. He also enjoys playing video games and swimming....