Is Midnight Sun the new Everything, Everything?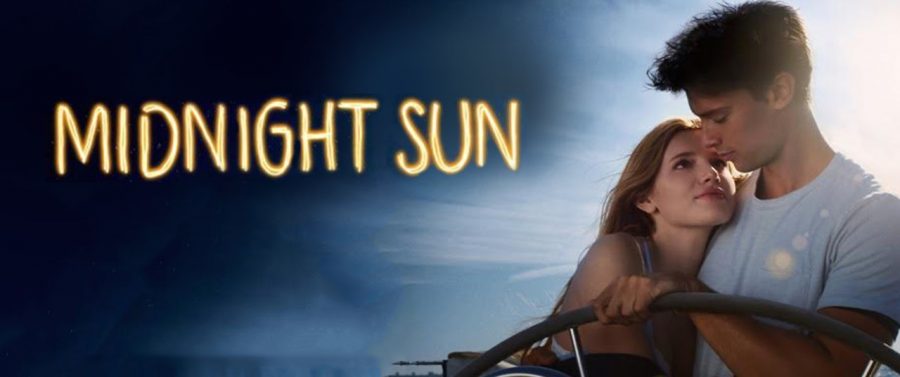 Midnight Sun is a new movie that is coming out on March 23, 2018. This movie is based off of the novel written by Trish Cook, which got published on February 6, 2018. Midnight Sun is a romance movie that is rated PG-13.
This movie will be about a seventeen year old girl, played by Bella Thorne who was in many movies and TV shows including Blended, The DUFF, and Shake it Up. The main character that has a rare sensitivity to light.  Her name is Katie Price and she lives with her father, who is played by Rob Riggle who starred in 21 Jump Street and many other movies and TV shows. Katie soon goes out to play her guitar and has her dreams become a reality when her longtime crush, Charlie, asks her out. As the two go out on adventures at night, it creates the problem of if Katie will be able to live a normal life or not.
Last year, Everything, Everything, written by Nicola Yoon was published and soon after turned into a movie. This has a similar plot to the new movie coming out. Everything, Everything is about Maddy who is allergic to everything and meets a boy named Olly. When these people meet, it is like love at first sight. This causes a problem with how Maddy will live her life in the future and if their relationship will last. Everything, Everything was said to be "not for everyone," but had "genuinely sweet moments" said by reviewers. Time will only tell how Midnight Sun will compare.
Both of these movies are very similar and will start to make people question if romance movies in the future will be any different when they are compared to other movies in the past? Is it even worth paying the tickets to the movie theater to see it?