The Forgotten Man – Mickey Vernon
A Baseball Legend Overlooked for the Hall of Fame
Hang on for a minute...we're trying to find some more stories you might like.
The year is 1953 and a fierce batting race ensues between Al Rosen of the Cleveland Indians and Mickey Vernon of the Washington Senators. Going into the final day, Rosen needed to beat a ground ball to win the Triple Crown of batting (only 5 players before had done this feat) and Rosen sprinted down the line to beat the ground ball but was called out and his season batting average was .335559. Vernon however went 2 for 4 against the Philadelphia A's that day and won the batting title at .337171. Vernon had won his second batting title with the Senators.
Though he was a two time batting champion, he was not as well known as the other stars of the day like Mickey Mantle, Yogi Berra, Joe Dimaggio, and Ted Williams. Who is Mickey Vernon and why are we talking about an unknown star?
In his 21 year career, he complied a .286 batting average, 1311 RBI's and 2495 hits. He ended up having the same amount of RBI's as Derek Jeter, yet the name Mickey Vernon is unknown to most.  Vernon has been trying to get into the Hall of Fame for over 50 years and has yet to get the call to Cooperstown. In his first 16 years of eligibility, the highest vote total he ever got was 24%. The veterans committee has also passed him up. It seems that the belief is worthier players should be in the Hall of Fame, but Vernon's stats speak for themselves.
Vernon was born in Marcus Hook, Pennsylvania on April 22, 1918. Mickey however, was not his real name. His real name was James Barton Vernon, but he got the nickname Mickey at age 3. Vernon was originally a basketball star at Eddystone High School which was where he met future Pittsburgh Pirates manager and two time World Series champion Danny Murtaugh. They eventually became lifelong friends. Vernon has said that he was crazy for baseball as long as he could remember.  He even hitchhiked to Washington to see the 1933 World Series.
He eventually made it up to the majors with the Washington Senators in 1939. After 7 years of playing, he had his first big season in 1946. He was named to the All Star Team for the first time and was in the starting lineup for the American League. Vernon ended up winning the batting title over legend Ted Williams of Boston batting .353 against Williams .342. While driving in 85 runs, he had a career high 207 hits and lead the league in doubles with 51. He would go on to finish fifth in the MVP voting that year.
In 1953 he was back in peak form. He won the batting title again over Rosen and led the league with 43 doubles, collected 205 hits, and drove in a career high 105 runs. He wound up finishing 3rd in the MVP voting behind Al Rosen and Yogi Berra.
In 1954, Vernon had one of the biggest thrills of his career on Opening Day in Washington against the Yankees. Before the game, he had been presented with a silver bat for winning the 53' batting title which was given to him by the president Dwight D. Eisenhower. In the bottom of the 10th, with the score tied 3-3, Vernon hit a game winning home run beating the Yankees 5-3. As Vernon was coming towards the plate, a man grabbed him and he was a Secret Service agent going to escort him to Eisenhower. Eisenhower told him "Nice going." Vernon ended up leading the league in doubles again with 33 and had a career high 20 home runs while finishing 9th in the MVP voting.
Vernon had the best years in his career from 1953-56 (his age 35-38 years old). He averaged 95 RBI's with a .310 average while striking out only 208 times in 2146 at-bats. He ended up playing for four more years after that with Boston, Cleveland, Milwaukee, and Pittsburgh and retired after the 1960 season.
Vernon ranks 11th as playing the most regular season games in history without ever playing in a World Series (2409 games). Additionally he served as a first base coach for the Pittsburgh Pirates and managed the expansion  of Washington Senators for 2 and a ½ seasons. He ended up working around baseball as a scout or coach for the next 25 years before retiring after the 1988 season at the age of 70. He spent 52 seasons in professional baseball.
Vernon died on September 24, 2008 at the age of 90. Vernon was among one of the most liked ball players of his time.  He never fought with the press, he wasn't outspoken but rather shy and mild mannered, and he was an asset to his teammates by getting along with everybody.  The baseball writers should have a more open mind when including players into the Hall of Fame and fans should learn to appreciate a player's accomplishments and not just the players who are in eye of the media.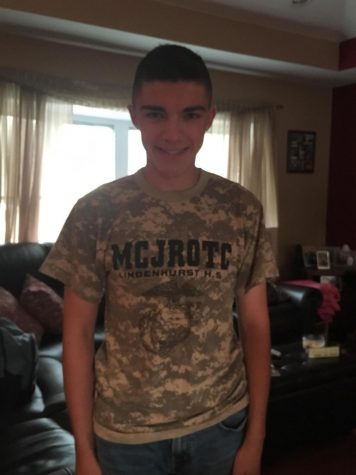 Cavan McCabe, Free Lance Writer
Cavan McCabe is a 15 year old sophomore whose interests are sports and music. McCabe is a big Mets fan and also a bowler who had a 206 average on the bowling...