"Cram Course" for High Stakes Admission Exams!
Method Test Prep Class Offered at LHS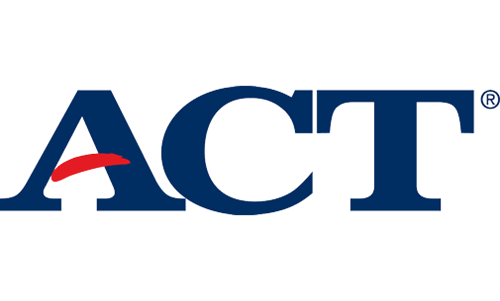 Hang on for a minute...we're trying to find some more stories you might like.
For many students the most stressful year of highschool is the Junior year. This year involves taking the most Regents exams, balancing extracurricular activities with academics, and learning leadership skills among other things. One of the most stressful things during Junior year is taking the SAT or ACT in order to apply for college the following year. There are many students who do well in their regular classes, but stress out when it comes to these assessments. Many students often feel unprepared on how to take the test. Foruntally, for this year's Class of 2019 Juniors, there is a new Method Test Prep class being offered.
Two after school classes separate for the SAT and ACT. Due to an increase in attendance of the ACT exam, ACT entered us in a drawing for a $5,000 prize and.  In June of 2017 we were notified that we had won the drawing and the Method Test Prep Course is being funded by the winnings. The May 3rd class from 3 to 6 PM for the May 5th SAT and a the June 5th class from 3 to 6 PM for the June 9th ACT.  Tips on being able to use more efficient test taking strategies and review of necessary concepts will be done during these classes. Guidance Coordinator, Dr. Barbara Donnellan, stated the idea began when, "I discussed the matter with then principal, Dr Gitz, who suggested using the funds for the benefit of our students in terms of preparation for the SAT and ACT exams. I came up with a list of options which we submitted to Dr. Gitz and central office. The "Cram Course" idea was one of the options."
Since there are two different tests, the choice of which cram class to take can seem quite daunting. The ACT involves less time for each question as well as more science and math, while the SAT requires more thinking for each questions which increases the time spent per questions with only algebra and geometry. Dr. Donnellan stated that, "when it comes to deciding which test to take, we normally advise students to take both! Colleges will usually use a technique called "superscoring', through which they look at the highest scores students have received on two or more test taking experiences, so there's really no disadvantage to taking a test more than once." In addition, there is no preference by colleges towards either the SAT or ACT.
Some students might consider this prep class as a one time review session. However, actually preparing for these tests requires a great amount of preparation outside of these review classes. This includes paying close attention to your studies, reading a lot, and going for extra help, and taking all tests seriously.