Students Get Spring Break Back!
The Make up Days for the Two Snow Days are taken away!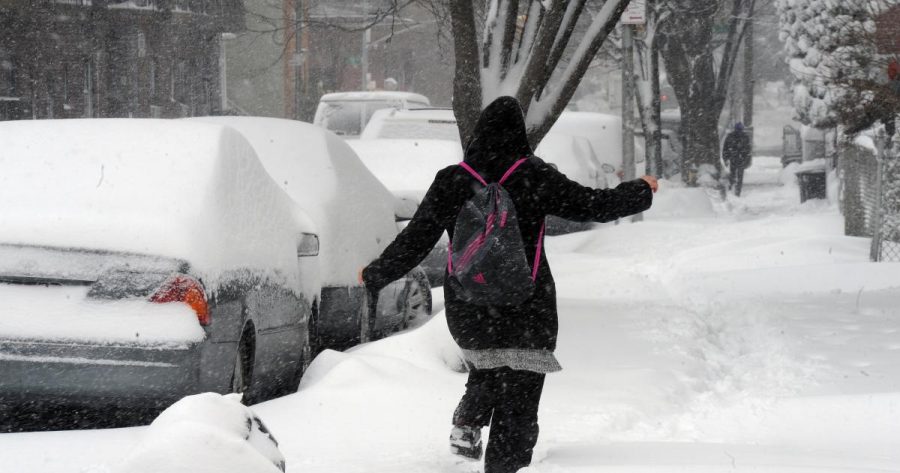 Snow days are a time to catch up on school work, read the textbook you needed to read that's collecting dust, study for your AP tests you have in May, watch a movie or even binge watch a Netflix show. Snow Days are the time for students to be able to get there minds off of the pressure of school and the long days of work that lasts from Monday until Friday.
The day before the snow day happens (if it does), most students are anxiously awaiting for the phone call for their superintendent of their school district to tell them if they are going to have a snow day. To make students a little more certain (or less certain) that there will be a snow day, people have created websites to tell whether or not there is a chance for their school to close the next day or not.
In the Lindenhurst High School, we have had four snow days. We have two snow days ready and built into the schedule so if we lost school, we wouldn't have to make it up. If we had anymore days off from school, days from spring break would be taken away. Two weeks ago, we had school off which caused us to have school on Friday, April 6, 2018. Last week we had another snow day because of the nor'easter that was supposed to hit us. This resulted in school having to be open on Thursday, April 5, 2018. This is what was thought until Tuesday, March 27 when the Superintendent, Daniel Giordano, sent a letter to parents of students. In this letter, it states, "As the district is still on course to meet the mandated 180 days of student instruction, despite the school closures, the Board of Education has made the decision to absolve the students of the requirement and close the schools for students on Thursday, April 5 and Friday, April 6."
He also says that " should we fall below the current 180 days of student instruction, those days will need to be made up before the end of the 2017-18 school year. Let's hope that's not the case! Be well and have a safe, enjoyable spring break." So we should all be hoping for no more days off from school because of the weather.
This is amazing news! If you and your family had had something planned to do on the Thursday or Friday of break, you now do not have to miss school. Hope everyone has an amazing Spring Break!