Unsane gets Insanely bad reviews!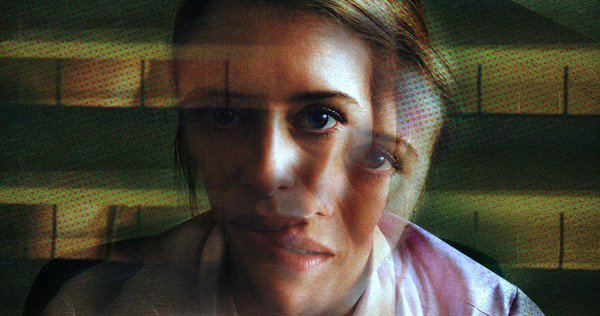 Unsane is a new horror movie that came out on March 23, 2018. Unsane is rated R and is directed by Steven Soderbergh. The movie stars Claire Foy, Joshua Leonard, Jay Pharoah, and Juno Temple. The star of the movie, Claire Foy does an amazing job in portraying her character. She had also starred in The Crown, Season of the Witch, Breathe, and First Man.
Unsane is about a young woman who was accidentally committed to a mental institution. At this mental institution, she is confronted by one of her greatest fears, but throughout the movie you have to try to put the pieces together on whether it is real or is it the answer to her delusion.
This movie has gotten 4.7 million dollars in gross revenue. The movie has also not gotten the best reviews from critics. Tim Robey from the Telegraph says, "It's rough, to say the least, and that's not just a matter of hasty visuals: the whole thing feels provisional and half-hearted, like a scrunched-up charcoal sketch." Tim Robey feels that it is charcoal sketch because of the combination of the look of using a smart phone and the extremely close up scenes. This makes the movie look a little blurry and done without the care of how it would turn out. When Robey was watching the movie, he thought that the movie was dark and the reviewer did not feel for the character and what she was going through.  The movie has gotten some good reviews, but not as many. "A raw, lean and abrasively effective thriller from Steven Soderbergh, which features Claire Foy as we've never seen her before" was said in a review by Dan Jolin from the Empire.  Other people like the touch of the smart phone look which helps them see how it takes place in a mental institution. Many people say the Claire Foy  does a great job in portraying her character and takes over the screen with her amazing performance.
Unsane is amazing and puts you in the mindset of the main character. There is a lot of character developed which makes you feel like you are in the character's situation when you are actually just sitting in the movie theater eating popcorn! Anyone that is a fan of horror movies should see Unsane.
To see the movie trailer click the link below and to see more information on the movie, click the link below that link to see the trailer:
https://www.youtube.com/watch?v=ksZ4bhuCBn8
http://www.imdb.com/title/tt7153766/