Why Love, Simon is the Movie Everyone Needs to see!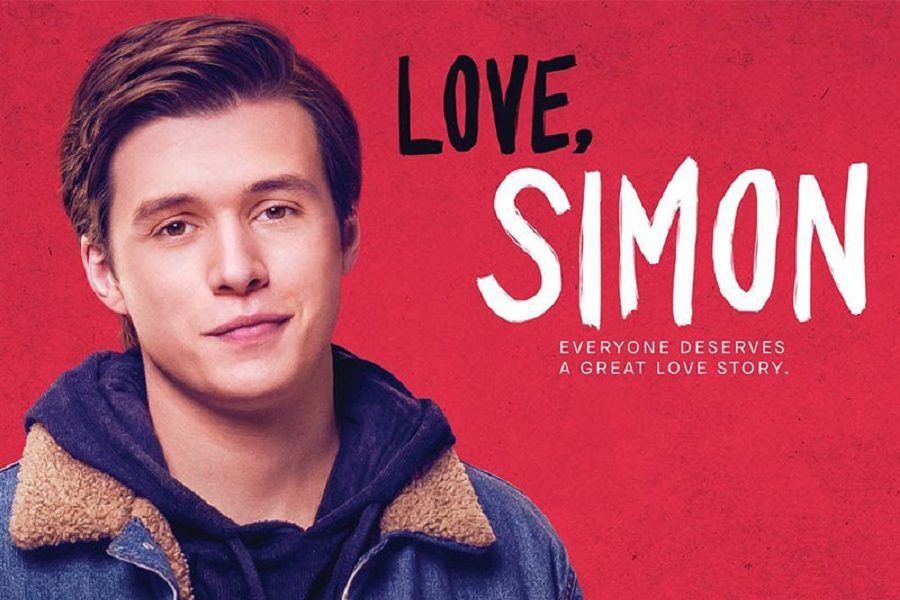 Love, Simon is a movie that recently came out on March 16, 2018. Love, Simon is rated PG-13 and is a Romance/Comedy. It is directed by Greg Berlanti and stars Nick Robinson, who plays Simon, Josh Duhamel, who plays Jack, Jennifer Garner, who pays Emily, Katherine Langford, who plays Leah, and many others.  Love, Simon is about a seventeen year old boy who is not ready to come out his family and friends. He falls in love with someone in his high school, but does not know who he is. This movie goes through Simon's journey to coming out and along the way Simon learns even more about himself. Nick Robinson who plays Simon is an amazing actor that portrays Simon in a beautiful way. He has starred in other movies including Everything, Everything, Jurassic World, Frenemies, and The Kings of Summer.  This movie is based off of the bestselling book, Simon vs the Homosapiens Agenda by Becky Albertalli.
This movie is being called a must-see and is getting extremely popular by how original and diverse it is. The Rolling Stones says that Love, Simon is "a John Hughes movie for audiences who just got woke, and for all its attempts not to offend, it's a genuine groundbreaker." According to the New York Post, it was "a canny blend of' 'Degrassi' and John Hughes, but here the kids mostly behave like angels. Love, Simon is the rare, feel-good gay movie."
Love, Simon is a movie for a well diverse crowd to see and enjoy. When watching the movie, you understand and connect with Simon and what he is going through. Many people are saying that this movie is the best coming of age story they have ever seen. This movie makes anyone who watches it feel good and happy! Love, Simon is made for anyone that has been or is still in highschool and is looking for romance.