Fortnite Phenomenon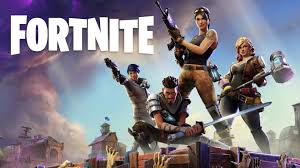 Hang on for a minute...we're trying to find some more stories you might like.
This year we have seen the rise of a videogame that has been running up the charts. Available on the Xbox, PS4, computer and on the phone, Fortnite is a worldwide gaming spectacular! Fortnite is a mix between a few other games all combined into one amazing game. Some people claim to state that the game includes ideas from the videogames Minecraft and Call of Duty. The game is a multiplayer game where you can play the game against other single players, you can play with another player in duo mode, or you can play with up to four people on your team in squad mode. In each game mode there is a total of 100 people allowed to join the lobby.
Fortnite is very common amongst teenagers, especially teenage guys. Fortnite includes a giant map, one battle bus, requires epic building skills, includes a destructible environment and PvP combat, and the best part? The game is completely free to play; however, there is something called a battle pass within the game that does require one payment for a ten week season. The battle pass includes an extra daily challenge, multiple challenge sets and allows you to get extra suits, pickaxes, emotes and in-game currency. Amongst snapchat, you can look at your peers stories and you can see multiple pictures showing off their fortnite wins.
Fortnite has taken the gaming world by storm and people may play Fortnite for either entertainment or competitive gameplay. There are some players who stream their gameplay online, such as gaming phenomenon Ninja. Also superstar Drake has taken an interest in the game teaming with Ninja to create an ultimate fortnite team. The Verge (@verge) tweeted out "Drake drops in to play Fortnite on Twitch and breaks the record for most-viewed stream." Ninja, Fortnite live streamer on Twitch decides to team up with drake and two others in order to break this record.