'Venom' : Coming Soon
Hang on for a minute...we're trying to find some more stories you might like.
The trailer for the new Marvel movie coming October 5, 2018, Venom, launched April 23, 2018. It surpassed Doctor Strange and Wonder Woman with 64.3 million views in its first 24 hours. The trailer has since surpassed with 124 million views since its release. The movie stars Academy Award Nominee Tom Hardy as Eddie Brock and his alter ego Venom, and also features Michelle Williams, Woody Harrelson, Riz Ahmed, and more.
The trailer brings a horror type of feel, especially at the end when Venom's look is revealed. The symbiote being shown received a better response than the initial teaser trailer had. Eddie Brock is a journalist who investigates the secrets behind a big lab corporation. He has to struggle with an internal voice after visiting the lab where they test the connection between humans and symbiotes. The voice has a mind of its own and so does Brock, but when they have the same intentions, together they make Venom. The people chasing him throughout the movie are the lab's main boss Carlton Drake's men.  They are after him to get his symbiote property back that Eddie doesn't even realize he has.
Positive talk about the movie and what to expect followed on various social media platforms. It was satisfying for fans to finally get a glimpse of the symbiote. Fans praised the accurate appearance of the anti-hero. It was good enough to get fans excited for the October 5th release date. With the premiere months away, there's still much to learn about the movie. There is certainly much anticipation to see what could come of this movie.
It is the first of Spider-Man spinoffs that Sony plans to release in the coming years. There is an animated film called Spider-Man: Into the Spider-Verse due out in December, as well as a Silver Sable/Black Cat spinoff Silver & Black for next year.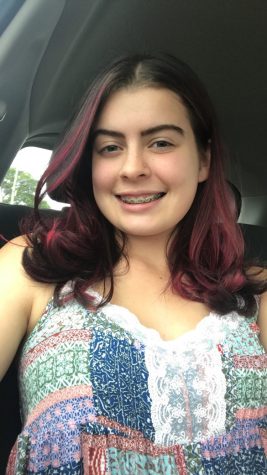 Karissa Schaefer, Freelance Editor
Karissa Schaefer is a junior at Lindenhurst High School. It is her third year on the LHS Varsity Dance Team. This is her second year writing for the Charles...