Mother's Day: Fun and Easy DIY's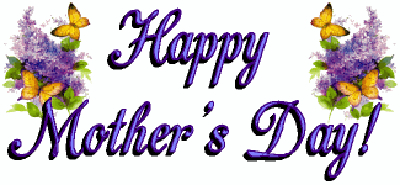 Hang on for a minute...we're trying to find some more stories you might like.
Mother's Day is a really special day for most women in our world. Mother's Day is a day for everyone and to give thanks to the person who cares for us and loves us the most. A handmade gift is one way to let them know how much we love and appreciate them for everything that they have done and what they continue to do for us. All mothers in the world should have the opportunity to be honored and to have a day to themselves.  There are many DIY crafty gifts that you can give to your mother on Mother's Day. These gifts are crafty and easy to make especially if you have younger siblings. These are the top ten DIY gifts:
Rainbow Heart Wreath
A heart-shaped wreath is a special Mother's Day gift that she can keep up all year long. The bright colors and festive pom-poms are perfect for a fun-loving mom. The website where you can fin how to do this easy fun craft is linked down below.
https://www.hellowonderful.co/post/diy-rainbow-paper-heart-pom-pom-wreath 
Card with Sun Catcher
Most moms receive cards on Mother's Day, but this one has a hidden surprise. The heart in the center of the card can be removed and doubles as a sun catcher. This creative, kid friendly craft can be found on the link down below.
https://www.learningandexploringthroughplay.com/2017/01/love-you-to-pieces-suncatcher-card.html
Flower Photo Craft
As we know, some moms have a passion for gardening. So mom will adore having a "garden" of her kids, who will love painting the little flower pot. The flower photo craft is probably the most easiest craft that you can make if you have younger siblings.
https://www.madewithhappy.com/picture-flower-kids-craft-free-printable-flower/
Printable Mother's Day Book
This precious book can be printed for free online, where you can choose 12 blank frames and 10 prompts for you to fill out. He or she will complete sentences like, "My favorite memory of Mom is…" or "My mom makes me feel…" and illustrate the book with drawings throughout. The end result, a truly priceless Mother's Day gift.
https://www.hellowonderful.co/post/kid-made-free-printable-mother-s-day-book/
Egg Carton Flowers
Round up all your leftover egg cartons from Easter and use them to make these colorful "flowers" that'll never wilt or fade. The little ones will have a blast coating them with paint.
http://www.iheartartsncrafts.com/egg-carton-flowers-kids-craft/
Paper Scraps Greeting Cards
Use old pieces of scrapbook paper, wrapping paper, or card stock and have the kids draw flowers of all shapes and sizes. The cut-out shapes look absolutely darling on Mother's Day cards.
https://www.familyholiday.net/homemade-mothers-day-card-ideas/
'You Light Up My Life' Card
Mom will adore this handmade Mason jar card, and the kids will love drawing all the little lightning bugs on their fingerprints.
https://www.craftymorning.com/firefly-light-life-mothers-day-card-free-printable/
Paper Plate Mother's Day Craft
This easy Mother's Day DIY is perfect for toddlers. All you need is a paper plate, finger paint, and craft paper, however, an adult will have to help make the heart and letters.
http://www.dltk-holidays.com/mom/mplatewreath.htm
Banana Bread Flapjacks
Mom's a special lady, so her feel special by making her a special pancake recipe (this one's inspired by yummy banana bread) to show her how much you care. Your mother will love the break from cooking as well. This recipe is almost like a pancake but even better. The recipe can be found on https://www.countryliving.com/food-drinks/recipes/a41653/banana-bread-flapjacks-recipe/
Cannoli French Toast Dippers
Dessert for breakfast is the only way to go in our books. This is a great breakfast that you can make for your mother if she loves her cannolis. You can find this recipe at https://www.delish.com/cooking/recipe-ideas/recipes/a54766/cannoli-french-toast-dippers-recipe/ .
Personally I want to thank my mom for always being there for me. She deserves a thanks for going through so much with me for seventeen years. Mom, I thank you for being there for me especially during my tough times when I really need someone to be there for me.