12 Dead in Thousand Oaks Shooting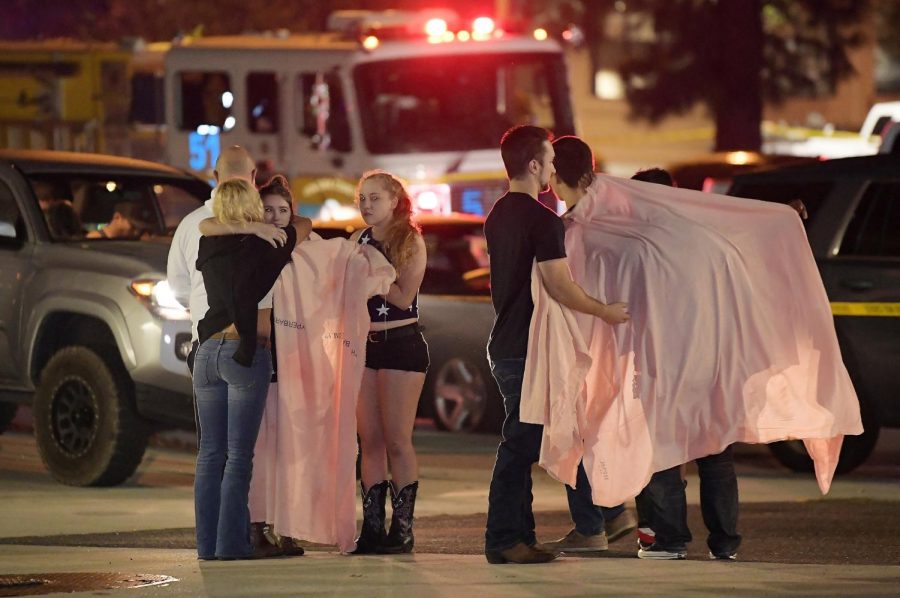 On Wednesday night, a shooter opened fire in the popular "Borderline Bar and Grill" in the city of Thousand Oaks, California. Reports have just begun to surface regarding the shooter and the victims. The shooter, now identified as 28 year old Ian David Long, who was a former marine that served in Afghanistan, fired approximately 30 shots, resulting in the death of what is now reported as 12 people, before turning the gun on himself. Survivors of the horrific scene describe seeing Long at the bar prior to the shooting, sporting a bandanna which covered the bottom half of his face, along with sunglasses. Along with the 12 confirmed victims of the shooting, approximately 21 people were reported to be suffering major injuries. According to first hand accounts and surveillance footage, Long arrived at the bar, and shot the security guard, before making his way into the bar and shooting various employees. (https://www.cnn.com/us/live-news/california-shooting-intl/index.html)
Various survivors report the piling up of bodies as people attempted to hide from the active shooter, as well as the attempts of many people to escape through the windows, an ordeal which caused many people to suffer major injuries. The bar's proximity to many universities in the area made it a hot spot for college students to visit during the week. Many of these students are anxiously waiting for reports regarding the names of the victims, as this information has not yet been disclosed to the public.
Sergeant Helus, of the Ventura County Sheriff's Office was one of the initial first responders on the scene. After exchanging gunfire with Long, Helus was tragically shot several times, and passed away in the hospital early that morning. The whole community is in deep mourning, as many people recall the heroic actions and selflessness of Sergeant Helus. Many people may ask, "How did Long gain access to guns in California?" Compared to states in the south which tend to have less regulations on guns, California is relatively strict in regards to gun control. The suspect who possessed a Glock, .45-caliber handgun, which held 13 rounds, despite Californian law prohibiting over 10 rounds, has caused many to raise questions regarding the effectiveness of gun control laws in California. Earlier this April, as a result of suspiciously loud sounds coming from Long's home, concerned neighbors reported the activity to local authorities, who deemed that Long was mentally sane and not eligible for psychiatric evaluation.
Many celebrities and political figures have called for reform in regards to gun control, due to the recent events in light of the shooting. How many more shootings and lives lost will it take for such reforms to be made?