Top 10 Christmas Movies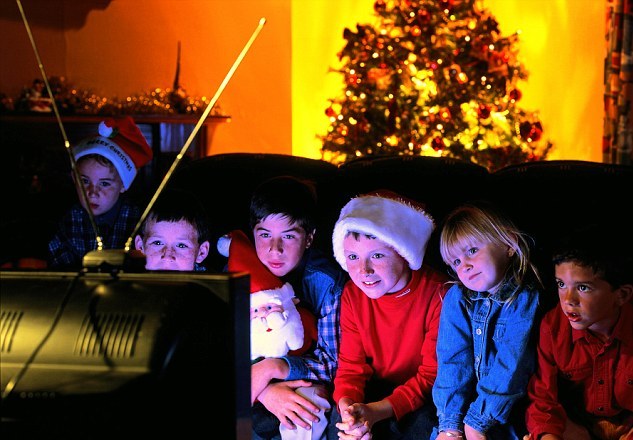 The Holiday season is just getting closer! It's the time where you and your family will get to sit back, relax, and binge watch Christmas movies! Christmas is the time of year when relatives from your family come together and celebrate. Every family has different traditions and customs depending on their religion and values. The most common tradition is to be with your family all cozy and warm watching Christmas movies.  Even if you do not celebrate Christmas, you can still join the spirit by watching these movies and decorating for the holiday. Your television must be bombarded with Christmas commercials, TV shows, and of course movies. Christmas movies are tremendously popular, but there are a few movies that are worldwide classics! These are the Top 10 Christmas Movies.
It's A Wonderful Life (1946)
On Christmas Eve on Bedford Falls, the guardian angel Clarence is allocated to convince the despairing George Bailey not to commit suicide. George is considered a good man that sacrificed his dreams and his youth on favor of the citizens in his small town.
Miracle on 34th Street (1947)
When a nice old man who claims to be Santa is regulated as insane, a Lawyer and little girl must prove that he is the real thing. At the Macy's department store Thanksgiving Day parade, the actor pretending to be Santa is discovered to be drunk.
White Christmas(1954)
Having left the Army postdate W.W.II, Phil Davis and Bob Wallace come together to become top song and dance act. Phil plays matchmaker and introduces Bob to a pair of sisters (Betty and Judy) who also have a song and dance act. When the sisters travel to Vermont to perform a Christmas show, Phil and Bob follow. A course of romantic mix-ups come up as they try to help the General.
Rudolph the Red-Nosed Reindeer(1964)
A misfit reindeer and his friends look for a place that will accept them. Sam the Snowman tells the story of a young red-nosed reindeer who, after being outcasted from the reindeer games because of his bright red nose, teams up with an elf who wants to be a dentist and Yukon Cornelius, the prospector. Rudolph pledged to see if he can get Santa to help the toys. On Christmas Eve they head back to the North Pole, but Santa's sleigh is fogged in. It's now Rudolph's job to fix this problem before Christmas day!
A Charlie Brown Christmas (1965)
Charlie Brown and Linus leave their homes to join in on some fun. While on the way Charlie Brown discusses his feelings about Christmas to Linus. Charlie feels doubt and hesitation about Christmas. Charlie loudly asks anybody if they know what Christmas is all about.
A Christmas Story (1983)
A young boy named Ralphie attempts to convince his parents and Santa that a Red Ryder BB gun really is the perfect gift for Christmas. He fears he'll never get the BB gun for Christmas. But there may be a surprise in store for him.
National Lampoon's Christmas Vacation (1989)
As the holidays approach, Clark Griswold wants a perfect Christmas vacation, so he annoys his wife and children, as he tries to make sure everything is in line including his Christmas tree and lights. Things go south quickly. His cousin, Eddie, and his family show up unplanned and start living in their camper on Griswold property.
Home Alone (1990)
A eight year old troublemaker has to protect his home from two burglars when he is accidentally left home alone by his family during Christmas vacation.
Dr.Seuss' How the Grinch Stole Christmas! (2000)
The Grinch decides to steal Christmas from Whoville-but a dash of kindness from little Cindy Lou Who and her family might be enough to melt his heart.
Elf (2003)
Buddy was accidentally transported to the North Pole when he was only a baby and ended up being raised by one of Santa's elves. Buddy is now an adult and feels as if he doesn't fit in with the other elves. Buddy travels to New York, in search of his real father while being dressed in a full elf uniform.