Miles Morales swings into Theaters!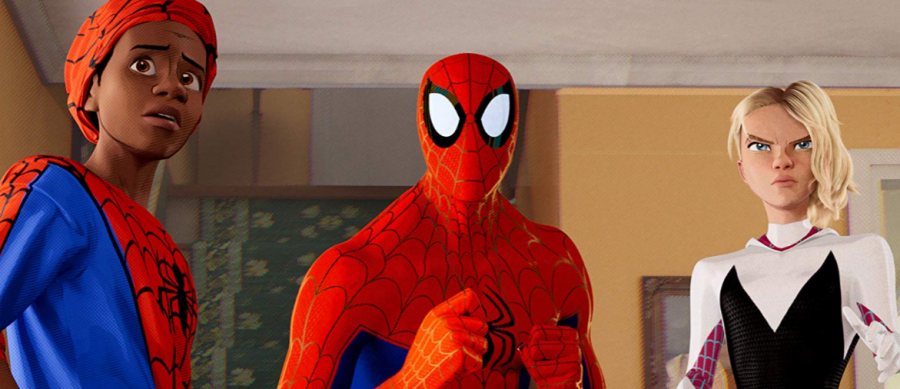 Into The Spider-Verse. The new hero blockbuster came to theaters December 14th. We've seen plenty of Peter Parker web-slinging through our screens, I'd say it was time for a minor change. Instead of Peter Parker being the immediate star of the film, we will be introduced to Miles Morales. This could be the beginning of a whole new animated universe, with Miles and his adventures kicking it off.
Miles is a kid in New York who finds himself becoming Spider-Man himself. He goes from being a normal kid, going to school, to wall crawling and crime fighting. This leads to him eventually meeting multiple "Spider-Men" from other worlds. This comes with all kinds of problems. Miles is now forced to battle an enemy. Luckily with the help of the others, Miles may just come out on top.
The cast is full of great personalities as well. Some of the voices involved are Shameik Moore, Hailee Steinfeld, Liev Schreiber, Mahershala Ali, Nicolas Cage, and more. Everyone has a part in bringing the world to life. From the voice actors, to the visuals, to even the soundtrack, they have done a great job at giving this story life. This is the first we have seen of Miles, or many of the other Spider-Men on the big screen. This is definitely a big moment for Marvel moving forward.
The visual production in the movie has a lot of different aspects to it. It's a mix of comic book accurate representation and 3-D visuals. All of this combined makes you feel as if your really watching a comic book come to life. Everyone is looking forward to the movie and seeing how it all comes together. Will Miles be able to handle the life as a crime-fighter? I guess we'll see. Enter the Spider-Verse and find out.