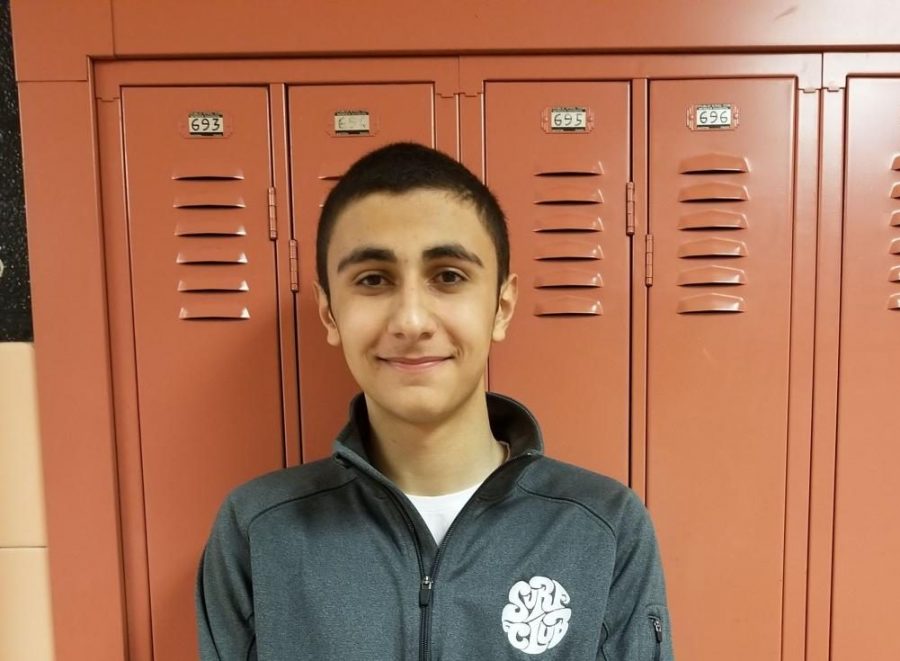 Hisham Tadfie: The Future Doctor
Hisham Tadfie has been ranked eighth in his graduating Class of 2019, but this achievement did not come without a lot of hard work throughout his past four years at LHS.
While at LHS, Hisham took many AP classes, some of his favorites being AP Biology, AP Physics, and AP Government & Politics. He also participated in lots of extracurricular activities including Class Council, Powderpuff, Science Club, NHS, and Peer Tutoring, as well as sports including soccer, volleyball, and tennis. Outside of school, he enjoys making YouTube videos on his YouTube channel.
When asked what he thinks his future holds, Hisham revealed he wants to be a doctor. "I definitely love biology and chemistry so I think I could just combine the two and do that in college," he added. Ten years from now, he plans to still be in school pursuing a higher education. Once Hisham leaves LHS, he will miss his friends and his teachers because "it'll be really tough without them."
Hisham's biggest inspirations throughout high school have been his teachers. He voices that Mrs. Bottachiari "really set me on the path that I'm taking sciencewise" so she was a huge inspiration to him. He attributes his success in school to all his teachers, some of the most notable ones being Mr. Polochak, Mr. Ditomasso, Mr. Viggiano, Mr. Tonn, and Mrs. Bottachiari. Additionally, he is grateful for his sister and his parents who "helped guide me through the journey."
The most important thing Hisham learned in high school is to "let loose. Not everything important is about being academic. A lot of life is just having fun and finding ways to make stuff that is serious fun for yourself and other people."
Donate to The Charles Street Times