The Marathon Continues: Nipsey Hussle
On March 31st, Rapper and Activist Nipsey Hussle was gunned down. Born Ermias Joseph Asghedom, Nipsey's life was ended short at the age of 33. He was shot in front of his store "The Marathon" in Los Angeles, California.
The tragedy has truly saddened the Hip-Hop community. People around the world have all been affected by the news. There has been an outpouring of condolences from his fellow peers in the industry as well as regular fans who enjoyed his music. Hussle was highly respected. Not only dis he speak about the obstacles of growing up in poverty, but he tried to motivate the youth. He constantly mentioned the importance of hustling, staying motivated, and achieving your goals regardless of the situation you may be in.
Nipsey Hussle was a well-known rapper who had made it. He could be any place in the world, yet he was back in Los Angeles. Why? The answer is simple. Nipsey was all about the people. He wanted everyone to know that if he could make it and be successful, so could they. He went back and brought his people up. Hussle was on a mission to change things. He bought the strip mall that was home to his own store, "The Marathon." Nipsey hoped to build a residential and commercial complex. Nipsey also created "Vector 90" a STEM program for young talent in impoverished neighborhoods to have access to opportunities in Silicon Valley. He wanted everyone to have an alternative to the gang activity and violence in the community.
Nipsey also preached about ownership. He was all about knowing your worth and getting what you deserve as an artist. He owned all of his Masters and musical Royalties. He stated "As an artist, there's a business model that exists in the music industry to prevent you from having ownership, to prevent you from being a partner in the lion's share of the profit." Hussle tried his best to let the people know to not be fooled by the industry. There was always more there than just music when it came to him. He had a message. A mission. He worked hard to paint a bigger picture.
Nipsey leaves behind two children, and significant other Lauren London. Fans, friends, and family all grieve as they remember the legacy of Nipsey Hussle. Father, Musician, and Life-changer. Gone too soon. Rest in Peace.
About the Writer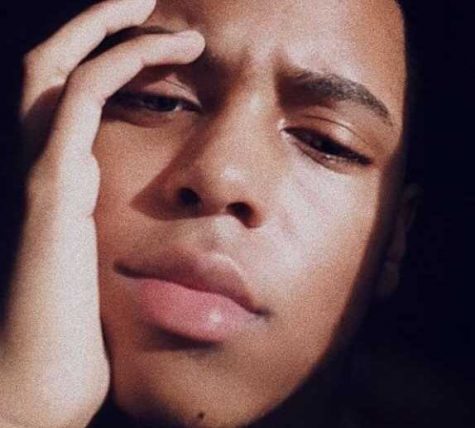 Marquis White, Staff Writer
Marquis White is a Sophomore at LHS. His favorite classes so far seem to be Global, Spanish, and English. He moved to Lindenhurst a couple of years ago,...