The Antonio Brown Saga
Antonio Brown, from All Pro to out of the league in less than a year.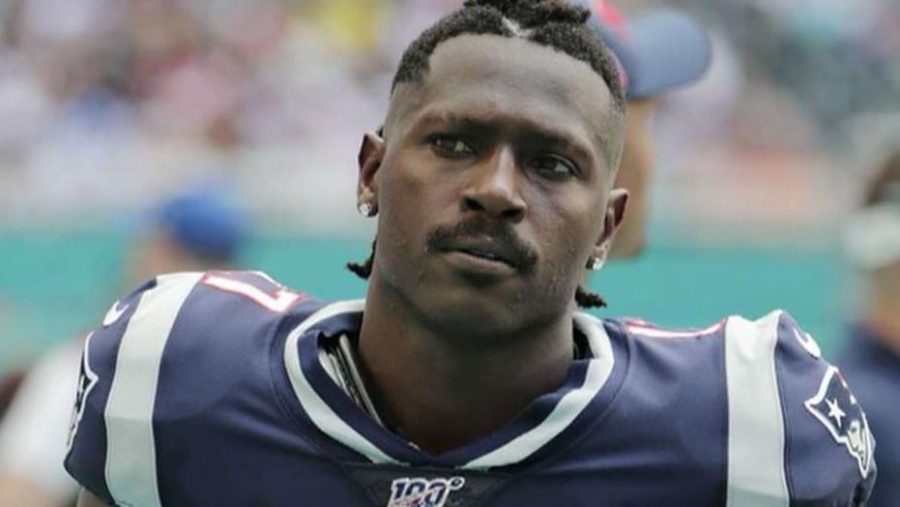 *Disclaimer* Certain events happened during the process of completing this article that changed the path of Brown's career.
On September 7, seven time Pro-Bowler and four time First Team All-Pro wide receiver was released from the Oakland Raiders and signed with the New England Patriots after a roller coaster two month relationship with the team. Antonio demanded his release from Oakland after the team suspended him for missing practice and were therefore able to void the $30 million guaranteed in his contract through the violation of clauses in the deal. The team granted his wish to be released after being relieved of having to pay Antonio his $30 million salary regardless of if he was on the team because it was voided. On that same day, Antonio Brown signed a one year, $14 million deal that included a $9 million signing bonus with the New England Patriots.
According to the New York Times, in the past two months, Antonio went on a journey towards getting himself released from Oakland. Antonio posted pictures on social media of his blistered feet after getting Stage one frostbite doing full body Cyrotherapy. After healing and returning to practice, Antonio refused to switch his helmet after his current one failed the league safety tests and threatened to retire if the helmet wasn't approved. As well as this Antonio used an Instagram posting to ask Oakland to release him and used Youtube to post a recording of a conversation with his then coach, John Gruden specifically about his actions.
But, before his journey to release from the Raiders and eventually joining the Patriots, Antonio also forced his way out of playing for the Pittsburgh Steelers earlier this year. With the emergence of young wide receiver JuJu Smith-Schuster this past season, the usage rate for Antonio Brown took a dip.  JuJu had 111 receptions to Antonio's 104.  JuJu won team MVP over Antonio and this disgruntled him and sparked his drive to leave Pittsburgh because he was no longer the lone superstar in the spotlight. After asking the Steelers for a monster contract extension and not coming to terms on an agreement, Antonio asked for a trade out of Pittsburgh. Brown was almost traded to the Buffalo Bills but the trade fell through and he was eventually traded to Oakland for a third and fifth round pick in the most recent NFL Draft. Rumor had it that Brown threatened to retire if he was traded to Buffalo which spoiled the trade. It was later released by Brandon Beane, the Buffalo general manager, that he inquired about Brown but a deal was never agreed on.
Antonio Brown joined an already contending New England Patriots team that would have Tom Brady's receiving core as one of the best in the league. Between him, Josh Gordon, and Julian Edelman, Tom Brady would have had one of the best receiving corps he has had during his career. Fast forward to Sunday September, 15 2019.  Antonio Brown made his Patriots debut in a 43-0 rout of the Miami Dolphins and scored a touchdown. Five days later, on September 20, Brown was surprisingly released from New England after allegedly sending threatening messages to the woman who accused him of raping her when he originally signed with the Patriots. Hours later Brown made multiple questionable posts on twitter about the situation that only hurt his chances of ever returning to the NFL even more. The best one of them all was the next morning when he posted a picture of his college schedule in an announcement that he would be finishing his education at Central Michigan. Although he will have to wait until the NFL finishes investigating the multiple sexual assault charges against him, it is highly unlikely that Antonio Brown will play in the NFL again.