Madden Curse 2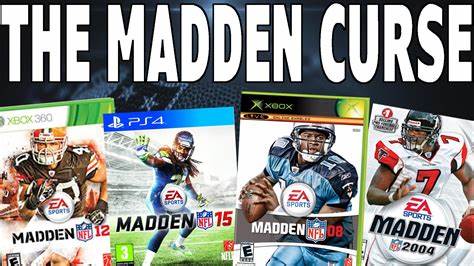 Lots of NFL Fantasy team owners are in awe to see one of the best quarterbacks in the league, Patrick Mahomes, go down.  On the seventeenth of October, Mahomes the quarterback for the Kansas City Chiefs suffered a serious knee injury during the second quarter of Thursday night's 30-6 win over the Denver Broncos.  Interesting enough, he is also the cover athlete of the new Madden NFL 20 which  seems to indicate a repetitive issue with the athletes on the cover of Madden every year. It is known as the Madden Curse.
No matter how good a player is, if they are on the Madden cover something always goes wrong. For instance, Marshall Faulk was one of the best running backs in football for the St. Louis Rams. Marshall Faulk, in total had 12,227 yards rushing. He also had hundred touchdowns. He was a 7x pro bowler, and 1x Super Bowler. But after the Madden cover, he never had 1,000 yard rushing season again.
Another similar case is with legendary running back Barry Sanders whose career came to a sudden retirement.  Ever since he was on the cover of Madden, he was always hurt and could barely step on the field. Barry Sanders was a 10x pro bowler and a 1x season MVP, and he rushed for 15,269.  Another situation with this is Mike Vick. He was a 4x pro bowler and threw 22,464 yards, threw for 88 interceptions, and had a 56.2 completion percentage. But then after the Madden cover, he got into incident with animal cruelty. His career went downhill from there. Antonio Brown recently last year had some problems with his foot. He ended up not playing in his last game as a Steeler. He is as of right now not on a team, and it seems like it will stay like that.
Patrick Mahomes injury really seems unexpected, considering he was the league M.V.P last year, cover of the new Madden, and made a pretty decent run in last years playoffs. However looking back at each Madden cover artist, most of them had an injury while being on that cover. It seems these Madden athletes endure devastating injuries that potentially rule them out for the rest of the season or quite possibly longer.
About the Writer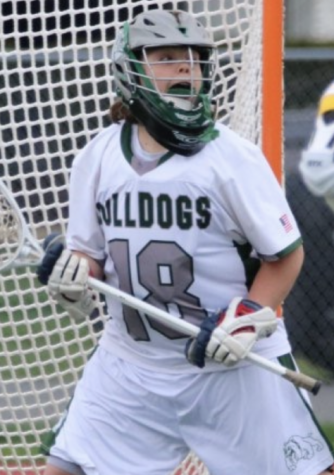 Timmy Vine, Polls Editor
Timmy Vine is a Junior at Lindenhurst High School and it is his second year writing for the Charles Street Times as a writer for the sports section. He...