Lindenhurst High School Library Writing Center.
The Writing Center coaches are ready to work, and all they are waiting for is you!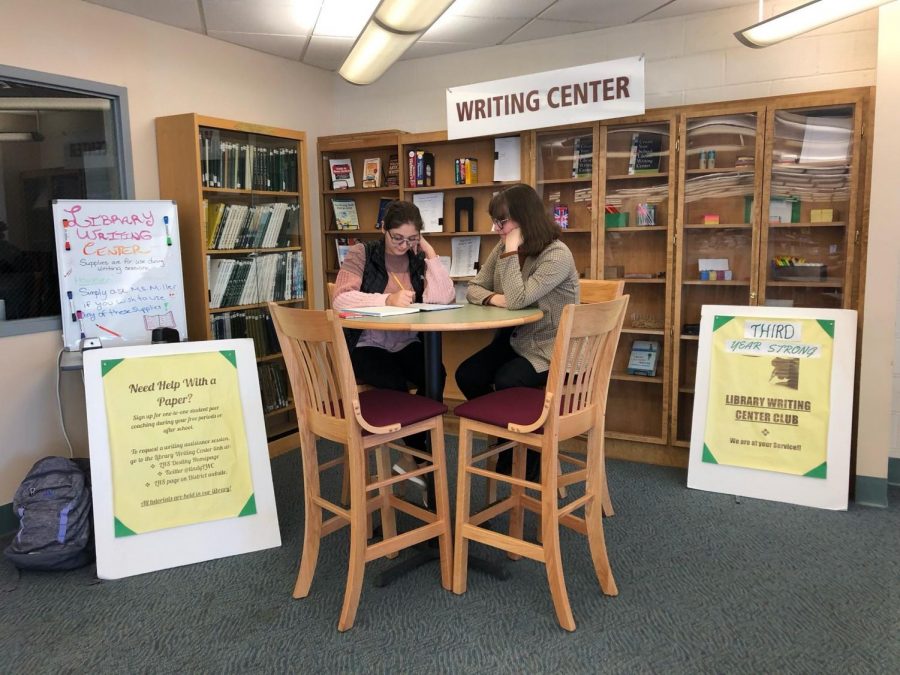 Have you ever had trouble writing a paper for your English class? Perhaps, struggled with your thesis paper for Social Studies? Don't know where to start or what words to put into a writing assignment? If these questions pertain to you, then you are in luck. Lindenhurst High School offers a Writing Center located in the library. The Library Writing Center (LWC) is run by Mrs. Miller in the library. All of the writing coaches are juniors and seniors. Every one of them has been nominated by an English teacher based upon their writing ability, so these student coaches are excellent writers. You can sign up for a session with one of the coaches by reaching out to the Library Writing Center on social media. The LWC website is located on the Library's Destiny Homepage as well as the district homepage . You can also sign up by simply stopping into the library to schedule a session. 
Mrs. Miller took the time to speak to the Charles Street Times, and had this to say, "After attending a workshop by a fellow Long Island Librarian, Tim Horan and author of the book Create Your  School Library Writing Center, I was inspired to introduce this same student, peer-coached, service-oriented, club in Lindenhurst." She also said, "Her writing coaches are ready, willing and able to help all of their fellow classmates during mutually available study halls, lunch periods and after school writing sessions, in our High School Library Media Center." 
Overall, the LWC coaches are ready to help you with any paper you made need help on! The coaches are fantastic and they are highly recommended by the staff of The Charles Street Times. All sessions with the LWC coaches are private, so there is no need to be shy! Stop in today to schedule your appointment.