Evansville Upsets #1 Kentucky!
The Evansville Purple Aces have pulled off the impossible in beating the #1 ranked Kentucky Wildcats.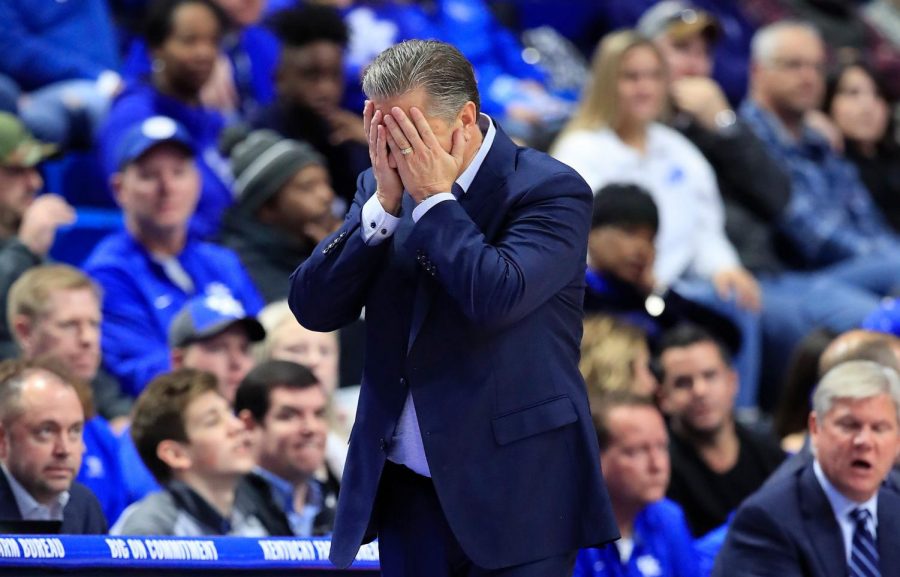 On Tuesday, November 12, Evansville pulled off the third biggest upset in NCAA men's basketball in the last 15 years. As the 25 point underdogs, the Evansville Purple Aces went into Rupp Arena and beat the #1 seeded Kentucky Wildcats by a score of 67-64. In doing this, Evansville snapped Kentucky's 52 game winning streak at home against unranked opponents.
Last year, Evansville won only 11 games and was a first-round exit in the Missouri Valley Conference Tournament, not even coming close to the NCAA Tournament. This came with winning 1 of their final 9 games of the season. This loss is considered to be, and very well could be, Kentucky head coach John Calipari's worst loss of his career.
This is Evansville's first win over a #1 ranked team and will certainly gain the school, as well as the program, more recognition in the college basketball world. Evansville coach, Walter McCarty, played for Kentucky and won the national title in 1995-96 under head coach Rick Pitino. McCarty has come in a full circle after taking his overlooked Evansville squad into Rupp Arena and beating the #1 ranked Wildcats almost 15 years later.
What makes this even more of an accomplishment for Evansville is that Kentucky had just returned home from beating the Michigan State Spartans in Madison Square Garden a few days before. This game was seen as a cakewalk to Kentucky, and it seemed like the players took the game too lightly and paid the price.
After going into halftime down by 3, Kentucky only managed to hold a lead for 15 seconds in the second half. Evansville somehow had an answer for every late-game push that coach John Calipari drew up for the Wildcats. They managed to hold a slim lead for 29 minutes and 34 seconds and never let anyone on Kentucky get into a grove and pull the game away from them. This went as far as a last-second desperation heave from Kentucky heave that did not go in, securing the victory for the underdog, Evansville.
This is truly one of the rarest things that you could see in college sports. As the #1 ranked team usually never loses at home, never mind to an unranked team. Evansville is considered to be a "mid-major" in college basketball. Clearly, Kentucky was taken by surprise in this matchup and will pay the price by into the record books as one of the few teams that have lost to an unranked team at home as the #1 team in the nation.
Although this was only a regular-season matchup and not the NCAA Tournament, this caliber of an upset is similar to the UMBC Retrievers upset of the Virginia Cavaliers in 2018. The #16 seed UMBC beat the #1 seeded Virginia in the Round of 64, which is the first round of the NCAA tournament.
Hopefully, this is seen by Kentucky coach John Calipari, as a wakeup call and scares him into making sure the team is ready for march because they will not go far in the tournament as of right now. Luckily for him, it is early in the season and he has time to get his team back to playing Kentucky Wildcat basketball.
About the Writer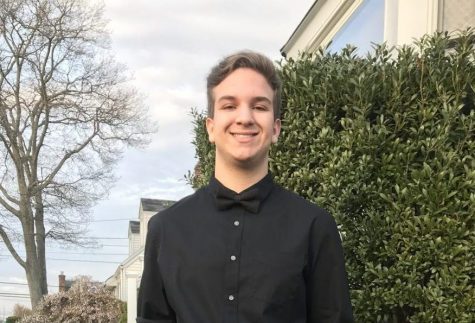 Michael Serrao, Social Media Director
Michael Serrao is a 16 year old Junior at Lindenhurst High School. Serrao enjoys playing basketball and hanging with friends on his free time. This is...