Christmas Movies for Holiday Binge Watching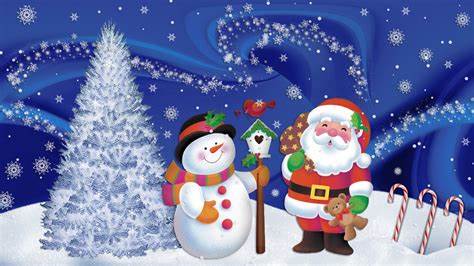 It's time to get cozy! No better way of getting ready for the holidays, then getting under the cozy blankets and curling up on the couch with the best Christmas movies on! Everyone knows it's easy to get comfortable on the couch and have the right snacks, but then comes the hard part picking what to watch. But, don't PANIC! Here are some of the top Christmas movies to watch.
Romantic
A Christmas Prince (2017)
 A Reporter who wants to write an amazing story, flies to Aldovia to learn more about the prince who's about to become king. As she learns more information on the future king she also realized that she might of found her one true love. 
The Knight Before Christmas (2019)
A young teacher who has basically given up on love, until a medieval knight appears out of nowhere and the sparks start to fly. The knight doesn't know why he appeared in this other universe, all he knows is that in order for him to go home he has to complete his quest. But, after him and Brooke start to fall in love will he really go back home?
The Princess Switch (2018)
When a Chicago baker, Stacy travels to Belgravia for a baking competition she didn't expect to meet a royal duchess who looks like her and has her whole life turned upside down when both Stacy and Lady Margaert switch places and fall in love. 
Classics
Elf (2003)                                                                                                                                                                                                  Buddy somehow accidentally got transferred to the North Pole as a baby and was raised there. Buddy doesn't think he fits in so he goes back to New York in his full elf costume in order to find his real father.
Home Alone(1990)
When little 8-year old Kevin, acts up the night before a family vacation his mom sends him upstairs to sleep in the attic to think about what he has done. The family accidentally forgot Kevin and left to Paris without him. Kevin awakens with an empty house and doesn't know how to feel. But, soon his excitement gets taken over by fright when two men tried to rob the house and Kevin has to protect it alone.
A Christmas Carol (2009)
Ebenezer Scrooge, an old selfish man who hates Christmas gets home one day and is visited by a ghost. His old work partner and three more ghosts! These ghosts represent Christmas Past, Christmas Present, and Christmas Future. The ghosts take him on a journey to show him the real meaning of Christmas spirit. 
Family Friendly
How the Grinch Stole Christmas (2000)
On the outskirts of Whoville lives a mean, green revenge seeking Grinch. His plan is to ruin Christmas for everyone! He goes around house to house stealing presents and Christmas decorations. Until, he meets Cindy Lou Who who becomes one of his only friends and helps him become a better person and be welcomed into Whoville.
The Polar Express (2004)
A young boy on Christmas Eve embarks on a journey with other children  on a mysterious train that leads to the North Pole to visit santa. This extraordinary journey helps him go on a journey about discovery and how the wonders of the world never fade.