The Future of the New England Patriots: Where Will Tom Brady Play in 2020?
The Patriots are not playing in the Super Bowl for the first time in three years, and faithful fans seem to be not worried.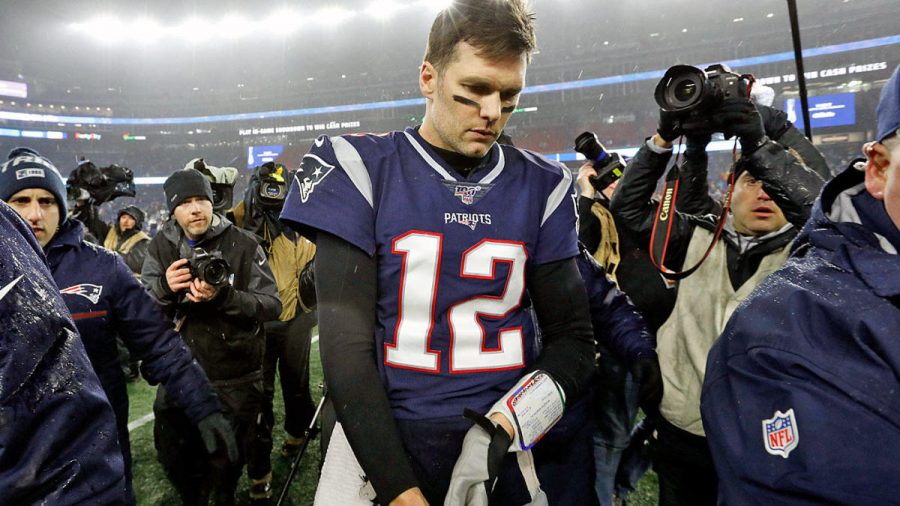 Wild Card weekend is always crazy in the NFL. The Houston Texans overcame a 16 point deficit to the Buffalo Bills. The #6 seed Minnesota Vikings shocked the New Orleans Saints in overtime. But perhaps the most shocking thing to occur this weekend was the Tennessee Titans going into Gillette Stadium and knocking off Tom Brady and the New England Patriots by a score of 20-13. Patriots fans across the nation were stunned. This leads to many questions going into the off-season, and many of those questions have fans worried. 
Perhaps the number one question on the minds' of Patriots fans is whether Tom Brady will stay. For the first time in his twenty year career, Brady will be a free agent at the end of the season. People couldn't see Tom Brady playing for another team, but many reports are saying that he may walk. ESPN reported that Brady would no longer be taking pay cuts and reduced salaries to stay in New England. But the chances of Brady leaving the Patriots are slim to none. Some destinations that were predicted for Brady this off-season were the Oakland Raiders, Los Angeles Chargers, and the Denver Broncos. The theory behind the Chargers was that since they would be moving into a new stadium, they would try to pull in a big name like Tom Brady to increase ticket sales. Brady recently moved out of his home in Boston to a new home in Greenwich, Connecticut. Many news sources have used this to try and confirm that Brady was heading out of New England, but Connecticut is still in the New England area. Brady doesn't look like he will be leaving New England anytime soon.
Another factor that made people assume the New England Patriots dynasty is over is the job of Josh McDaniels. Josh McDaniels is the offensive coordinator, and many people believe that McDaniels will take over as head coach once Bill Belichick decides to hang up the headset. There were many head coaching jobs open after the NFl regular season. The New York Giants, Cleveland Browns, and Carolina Panthers all had head coaching jobs vacant. And McDaniels was the front-runner to win all of them. But after the Giants hired Joe Judge and the Browns hired former Vikings offensive coordinator Kevin Stefanski. That closed speculations of McDaniels leaving New England.
The Patriots have a lot of work to do this off-season. With a lot of free agents, the top priority would be to resign Tom Brady. Brady will be 43 years old going into the 2020 season. So signing him to a long term deal wouldn't be ideal. A two year deal worth 6 millions dollars would be good to keep Brady in New England. With Brady staying for a few more years, planning out the future of the quarterback position is a must. Some sources have stated that New England should tank next year, meaning lose on purpose to secure a high draft pick. The theory behind this is to lock up the #1 overall draft pick and draft Clemson quarterback Trevor Lawrence, who is perhaps one of the greatest college football quarterbacks ever. 
As of right now, the fate of the New England Patriots are unknown. But, Coach Belichick and Robert Kraft want to know what Brady wants to do before March 16th, which is when the new league year starts and Brady becomes a free agent for the first time in his storied career. Patriot fans are unsure whether Brady will stay or not, but they will without a doubt support him no matter where he goes.