Leading Through Teaching
Peer Leaders take on a teaching role by helping other students.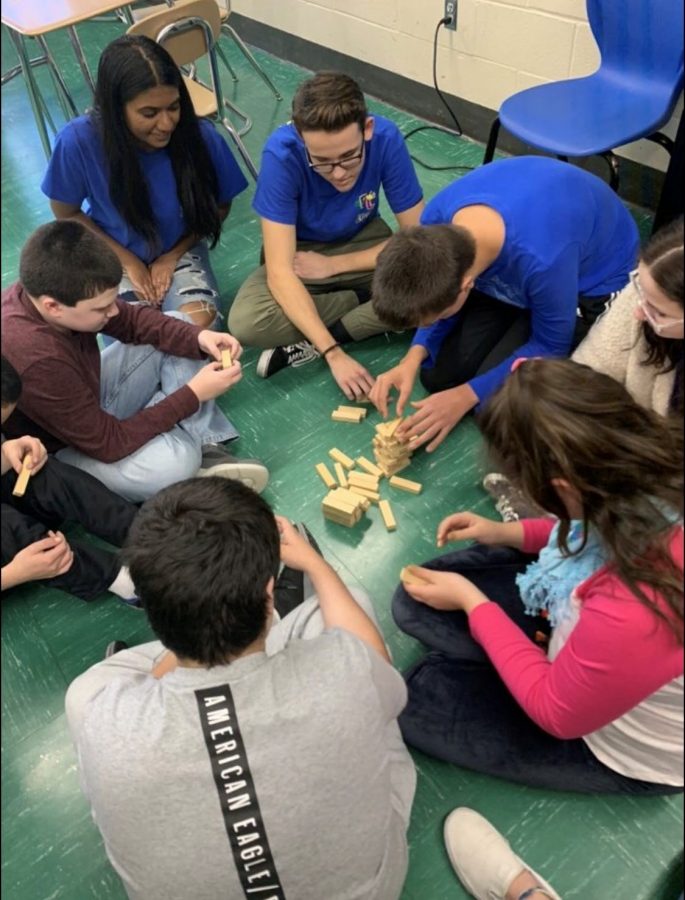 Wondering what has been going on lately in room 116? The Peer Leaders have recently taken a teaching role. 
Every few weeks the Peer Leaders have been tutoring ELL students. ELL stands for English-language learners. These students are learning how to effectively communicate in English. The ELL classroom is very diverse with students who speak Spanish, Polish, Ukrainian, and more. Luckily for the ELL students a few of the Peer Leaders are bilingual. The ELL students vary in how well they can communicate in English. For example, some can slightly communicate in English but struggle with grammar in their writing. 
The Peer Leaders have been tutoring the ELL students for the upcoming English Language Arts Regents Exam in January. Every few weeks some Peer Leaders go to the ELL classroom and partner up with some of the students. Usually the Peer Leaders help students with reading comprehension and writing since it is a significant portion of the exam. From everybody in Peer Leadership, we wish the ELL students good luck on their Regents exam!
The past few months the Peer Leaders have also been visiting the Life Skills classes. At the Life Skills classes the Peer Leaders have taught them about bullying, self esteem, emotions, and even recycling. Each Peer Leader is partnered up with a Life Skills student and have bonded with them through lessons and playing fun games such as headbands and jenga.
Coming soon in February the Peer Leaders will start to head down to the elementary school and are very excited to do so!