The Rise of High School Musical: The Musical: The Series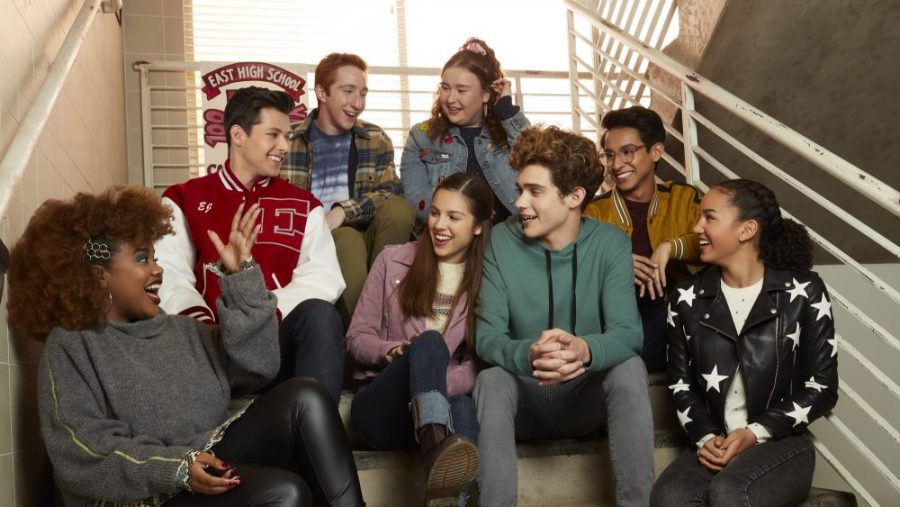 The new show on DisneyPlus, High School Musical: the Musical: the Series, has been rising in popularity of the teenage community. From the story, plot, to the amazing songs, many teenagers have been tuning in for the ten episodes of the first season coming out on DisneyPlus every Friday. From people that have not watched the show, many say that it is pointless and refuse to watch it, but people that have watched it, loved it. 
The new show takes the premise of students at East High, the school that the iconic High School Musical was filmed, and the drama kids putting together their own High School Musical: the Musical. 
The romance in the show between a variety of characters, from Nini and Ricky, to Ashlyn and Big Red. Nini and Ricky through out the show, have a crazy relationship all the way from the start of the show. At the start of the show, it was shown that they were dating, however, Ricky called for a 'break' as he felt Nini said 'I love you' too early. 
Throughout the show, there have been various moments from the new characters that relate to the original "High School Musical". For example, Ricky running into the musical auditions late, just like Troy and Gabriella in the musical. 
The relationships between all the characters in the show, however, gets pretty weird as a huge web of relationships and feelings towards one another forms. This is seen especially between Ricky and EJ towards Nini. Characters such as Gina, with such deep characterization, really bring out real world issues that many people watching can relate to. Gina has been looked at as a 'bad character', however, she had a rough childhood as she has to move from school to school constantly which some kids can relate to. 
The best part of the show is definitely the uniqueness and the heart shown throughout all of the characters. Maddie Depoto, a big fan of the show explained that "the thing that makes this show different is that it is so much more than just a romance between two characters. The love and community shown throughout all of the characters is something that is shown vaguely in the original, but in this new series it is heightened to a new level." 
One of the most significant and important themes of the show is family. As you conclude the show and all of the characters come together to perform High School Musical in the school. From the whole 10 episode season, the songs and heart shown by the characters is amazing. From 'Wondering' to 'All I Want', the music alone is amazing. Overall, High School Musical: The Musical: The Series is an amazing new show that anyone that likes musicals, romance, and love should watch.