Biden Bounces Back: Super Tuesday Losses and Gains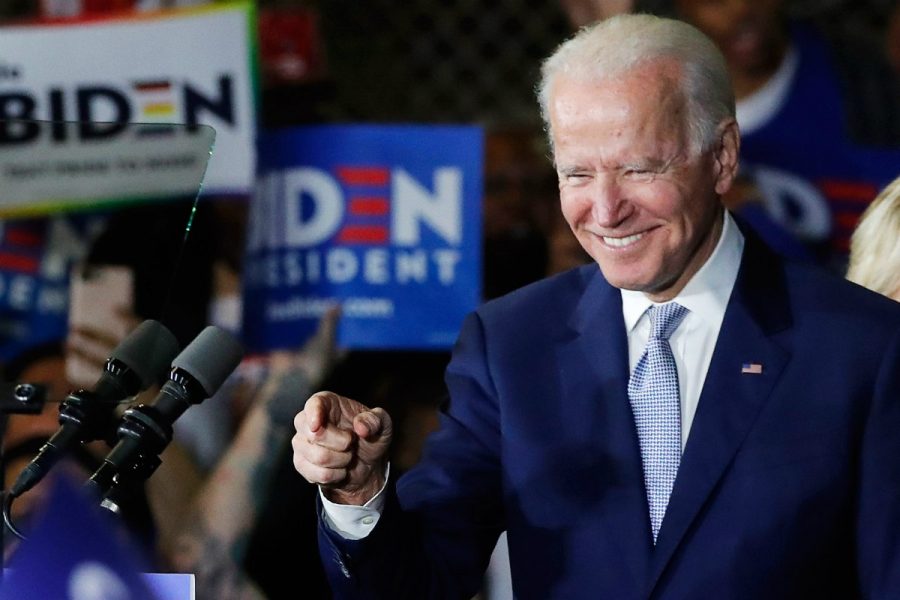 Edward D. Curry, Editor
March 16, 2020
Super Tuesday is one of the most anticipated days of the election season, primarily understood by many voters as an indicator as to which party's nominee, either Republican or Democrat, will take on the presumptive incumbent. This year, Super Tuesday was the primary focus of the Democrats who are planning on ousting President Donald Trump from the White House. The Democratic Party has seen an unprecedented amount of pledged candidates this year, totaling to twenty-nine declared candidates. Following the results from Super Tuesday, only two remain prominent among Democrats, former Vice President Joe Biden and Senator from Vermont, Bernie Sanders.
Joe Biden has swept Super Tuesday under his belt after a major victory for his presidential campaign. Biden's victory comes after a successful resurgence of popularity following various endorsements. Biden's most important endorsements have come from Amy Klobuchar and Pete Buttigieg, two previous presidential candidates. Super Tuesday was an enormous upset for Bernie Sanders, who is seeking the nomination for the Democratic ticket for a second time following his loss in the 2016 Democratic primary. 
Sanders' loss is not the only upset for this year's Super Tuesday. Elizabeth Warren, Senator from Massachusetts, had a tremendous defeat following the results of the Massachusetts primary, where she came in a distant third place followed by Bernie and Biden. The Senator was hoping to at least carve out some support from her own home state, but unfortunately, it was not enough. Warren eventually suspended her campaign two days after the results. Among other defeats, Super Tuesday was also a major upset for former Mayor of New York City, Mike Bloomberg.
Bloomberg, among all the Democratic candidates, received the most criticism from other presidential candidates. Bloomberg came under pressure from other candidates for his stop-and-frisk policies as Mayor of New York City. Stop-and-frisk policies were implemented under Bloomberg's administration in an effort to stop the trafficking of contraband and weapons on the city's streets. Many Democrats criticized Bloomberg's stop-and-frisk policies for racial profiling, stating that his policies as Mayor were coercive and racist in practice. Since 2016, the Democratic Party has seen a rise in socialist tendencies, which mainly critique the capitalist economic system as oppressive and exploitative. This is popular rhetoric from Bernie Sanders, who has expressed his democratic socialist ideas. Bloomberg was criticized by many Democrats for being yet another rich businessman in the race, in comparison to Donald Trump. Bloomberg was criticized by many candidates exactly for this reason; his sheer wealth. While many Democrats demonized Bloomberg for his wealth, he embraced it, spending nearly $500 million dollars in total. However poor Mr. Bloomberg's results were, there was a silver lining, he managed to carry the territory of American Samoa. 
Representative from Hawaii, Tulsi Gabbard, has also performed poorly in the Democratic primaries. Tulsi, with only two delegates, is a distant third. As with Bloomberg, Gabbard too has found success in American Samoa. Presently, Tulsi Gabbard is still in the race and is likely to hold out until the National Convention in June.
Joe Biden's campaign looks more clearer than ever. From a relatively bland candidate to current frontrunner, there is a certain chance that Biden will win the nomination. As of this past Tuesday, Biden again won a tremendous victory in Super Tuesday II. With 881 delegates in his control, all eyes are now on Biden as he bounces back to take on Trump in November. Whether he has the chance is the question everyone is asking. Only time will tell.  
Read his victory speech here.