Buffalo Bills Offseason Recap (up to 3/20)
The Buffalo Bills are putting together a young and exciting football team that fans should be excited about!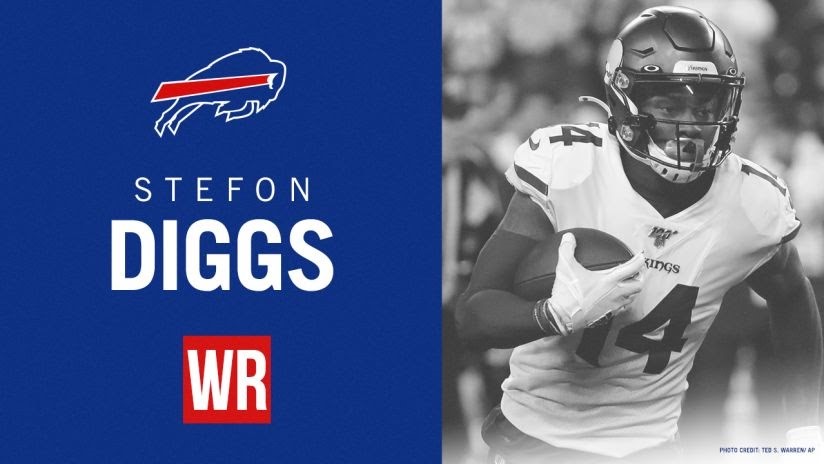 The Buffalo Bills entered the 2020 NFL offseason with loads of $77 million dollars in cap space, an excess of draft picks, and exciting young players. These assets gave them the opportunity to continue building a team that was in the playoffs last season with the hope of chasing a Super Bowl this upcoming season. With the departure of quarterback Tom Brady, from their division rival, New England Patriots, the Buffalo Bills have a chance to take over the AFC East division, a division dominated by Brady and the Patriots for the last 2 or so years.
Buffalo GM, Brandon Beane used a portion of his $77 million dollars and bolstered the defensive line by adding Mario Addison, Vernon Butler, and Quinton Jefferson. Addison is a defensive end, Butler is a defensive tackle, and Jefferson is a versatile defensive lineman who can line up at either defensive end or defensive tackle. All three of these players add depth, veteran leadership, and culture all while maintaining a high level of play on the field.
Buffalo and veteran cornerback, Josh Norman, agreed to a one year deal with Buffalo. Norman will play opposite of All-Pro cornerback Tre White and fill in that second cornerback position that the team was lacking last year. 
Linebackers, AJ Klein and Tyler Matakevich also agreed to deals with Buffalo. These additions will continue to add depth and leadership to the defense. As well as versatility because Matakevich is highly talented on special teams as well. Klein was a captain on the New Orleans Saints defense and will help with the development of young linebackers, Tremaine Edmunds and Matt Milano.
Finally, the biggest addition of this offseason was wide receiver, Stefon Diggs. The Buffalo Bills took a step in the right direction with their receiving core last year with the acquisition of John Brown and Cole Beasley but still lacked a true #1 receiver. So, GM Brandon Beane pulled the trigger and traded for the star wide receiver from Minnesota. Diggs had fallen to the wayside in Minnesota because of the emergence of Adam Thielen and Minnesota had been shopping Diggs since last season. Buffalo sent a 2020 1st round draft selection, a 2020 5th round draft selection, a 2020 6th round draft selection, and a 2021 4th round draft selection to Minnesota for Stefon Diggs and a 2020 7th round draft selection. This trade seems like a win for both sides because Buffalo finally got their #1 receiver and Minnesota was relieved of Stefon Diggs and his contract and received a hefty amount of draft compensation as well.
Buffalo will now focus the rest of its cap flexibility on resigning its own core players and start to prepare for the draft as they still have a draft selection in every round beside the first round. The project of building a Super Bowl contender is not over and plenty of moves will still be made by GM Brandon Beane and the Buffalo Bills. As of right now, the future is bright in Buffalo and all signs point towards the team being highly competitive for the foreseeable future.