Pros and Cons of Online Classes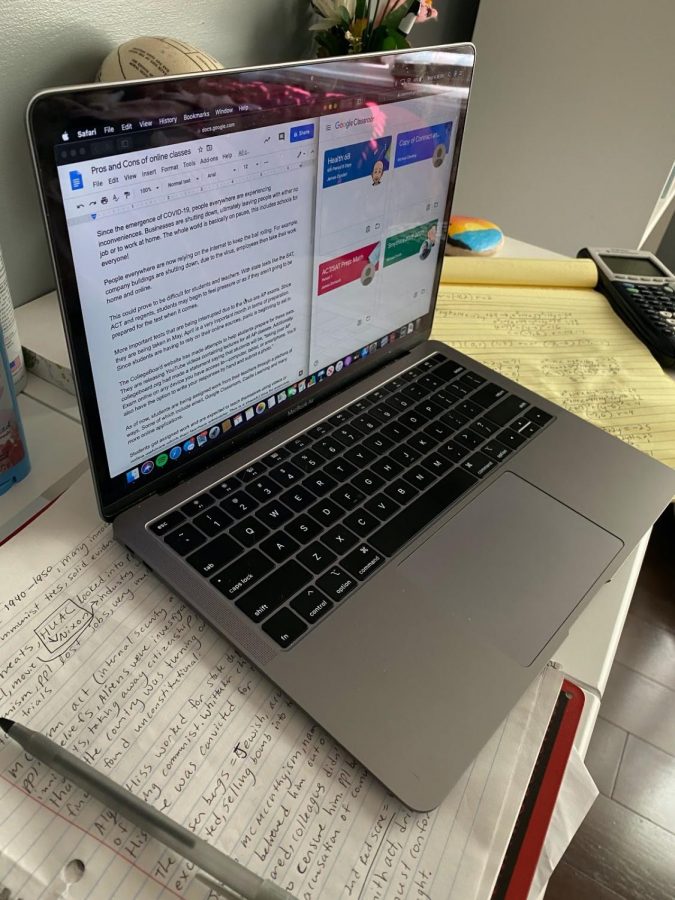 Since the emergence of COVID-19, people everywhere are experiencing inconveniences. Businesses are shutting down, ultimately leaving people with either no job or to work at home. The whole world is basically on pause, this includes schools for everyone!
People everywhere are now relying on the internet to keep the ball rolling. For example, company buildings are shutting down, due to the virus, employees then take their work home and online. 
This could prove to be difficult for students and teachers. With state tests like the SAT, ACT and regents, students may begin to feel pressure or as if they aren't going to be prepared for the test when it comes. 
More important tests that are being interrupted due to the virus are AP exams. Since they are being taken in May, April is a very important month in terms of preparation. Since students are having to rely on their online sources, panic is beginning to set in.
The College Board website has made attempts to help students prepare for these tests. They are releasing YouTube videos containing lectures for all AP classes. Additionally, collegeboard.org had made a statement saying that students will be, "taking your AP Exam online on any device you have access to—computer, tablet, or smartphone. You'll also have the option to write your responses by hand and submit a photo."
As of now, students are being assigned work from their teachers through a plethora of ways. Some of which include email, Google Classroom, Castle Learning and many more online applications.
Students get assigned work and are expected to teach themselves using videos or online webinars which their teachers administer. This is a stressful time for everyone, especially teachers who are trying to keep their students on track with their school work. 
When asked how online teaching has been, Mrs. Mackiewicz, the design and draw teacher at the high school, says that "teaching online is taking away the best parts of teaching, which is the interactions between students. I find it difficult to teach drawing online since it takes away from the hands on learning experience that my class is usually centered around."
This is making it hard for teachers since their job is very reliant on in person teaching. Mrs. Mackiewicz also describes how she doesn't think, "online classes are sufficient because whole body learning is much more than seeing something on a computer screen." However, during these uncertain times, online classes are really the only option for students and teachers. 
If the pressure from school isn't enough, students are facing very hard times in which they are restricted from seeing each other. This is most difficult for teenagers, whose lives revolve around their social life. For high school students everywhere, not seeing their friends may feel like the end of the world. 
However, staying inside your home, washing your hands, and practicing social distancing is the best way we are all going to get through these scary times. 
About the Contributor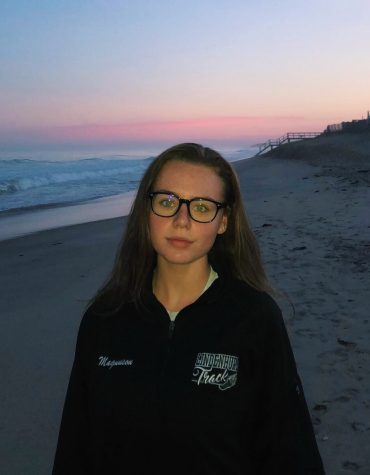 Emma Magnuson, Polls Editor
Emma Magnuson is a junior at Lindenhurst Senior High school. This is her first year writing for The Charles Street Times. Emma has been playing soccer...