Shows to Binge on Netflix During Quarantine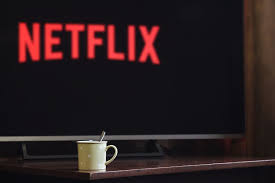 Trying to find the perfect show to watch on Netflix can be overwhelming. Now since most people are staying home and self isolating they have free time and want to cure their boredom by watching a great show. But it's hard to pick a show, and you will just keep scrolling and scrolling and end up not watching anything. Well here are some of the top picks on Netflix to binge. 
The Tiger King: Murder, Mayhem and Madness
This true crime documentary dives into the world of big cats, starting off with a zookeeper from Oklahoma who owns over 200 tigers. He has been arrested and ends up in prison for a murder. Throughout the show the audience understands that there is a whole lot of drama in the zoo world.  Watch and learn the true story behind Tiger king.
Love Is Blind
Netflix's Love Is Blind is the perfect show to binge during your isolation because throughout the first couple of days these people spend time alone in a pod without any physical contact and try to find their perfect fiance with only an emotional connection. Next comes the proposal… through a frosted glass, when your partner proposes that's when you get to meet them and face the reality of the world together. As your wedding approaches four weeks later, you decide if you will say "I Do." Can they prove that love really is blind?
The Circle
The Circle is a show based on social media to prove that not everyone is who they say they are. On The Circle you can be anyone you desire to be and no one will know, whether you will be your true self or a catfish. The competitors rate each other from least to best, and the top rated people become influencers and can block out one person from The Circle. Will they trust each other? Or are they just being fake just to win the grand prize of $100,000.
NCIS
This show has been around for many years now, but why not watch some crime in action?.  NCIS takes care of crimes committed that involve Navy or Marine personnel. NCIS is a great show to watch if you're interested in solving cases. The characters all have colorful personalities and humor which makes the show more enjoyable! Follow these agents on new investigations everyday. 
All American
A rising high school football player who lives with his mother and brother in South Crenshaw gets the opportunity to get recruited and join a team in Beverly Hills. He was forced to move in with his coach and learn to adapt to is new life with people who he barley knows. On top of getting used to his new life, his new football team gave him some trouble too. None of them wanted Spencer outshining them they thought of him as a threat at first, but later as the season went on they all became best friends. Their main priority was wining State Championships and learning to work together as a team.
Sitting at home and doing nothing gets boring easily. Try to relax and watch these shows on Netflix, you never know maybe you'll get hooked and want to watch more and more.