2020 AP Exams
We are finally nearing the end of the school year, which also means that AP exams are officially just around the corner for many of us. Advanced Placement courses and exams are a great way for students to develop college level thinking skills. AP exams also grant high school students the chance to earn college credit, in hopes that we can save some money when it comes down to all of those college expenses. But this year, AP exams are being taken to a level that is almost unheard of: students who are enrolled in AP classes will be taking the exams within the comfort of their own homes on a computer, laptop, smartphone or tablet. Some may think that this is the best news in the world, but is it possible that this could just be a blessing in disguise? Keep reading to find out all of the details about this year's Advanced Placement exams.
For the past month or so, AP Central – a branch of the College Board designated for AP courses – has done an amazing job with providing resources that will pertain to the material on each of this year's tests. AP Central has created a YouTube channel where possible topics of discussion for each course were thoroughly reviewed by actual AP teachers. AP Central also unlocked a plethora of mock exam questions in the AP Classroom, so students can practice questions similar to what will be seen on their exam(s). AP Central has even created a demo test for each exam to help students understand exactly how the test will be administered.
AP exams began on Monday, May 11th and come to a close on Friday, May 22nd. Makeup dates for the exams are being held from Monday, June 1st until Friday, June 5th. The exam schedule can easily be located on the College Board website. 
I was lucky enough to get some feedback from a few friends who have already taken one or more of this year's AP exams. Here's what they had to say:
Luke Savinetti has taken the AP Physics C exam and the AP United States Government and Politics exam. He found that most of his problems occurred during his Physics exam, specifically when it was time to submit his work, which you can do in one of three ways: copy and paste your work that you had typed in a separate tab, write your work on a piece of paper and upload a photo of you written work, or type your work and save it as a file, which will then allow you to upload your work as a file attachment. Luke decided that he would upload a photo of his work, and when it was time to do so, he had trouble using the camera provided by AP Central. As he started to dwindle down on time, he decided to take a photo of his work using his iPhone camera app, and then upload the photo from his library, as opposed to taking the picture on the AP Central website. This method proved to be the more efficient method of the two, and he "submitted the work just in time." Luke took the Government exam after his Physics test, so he didn't have any problems with the Government test since he had already determined what method worked best during his Physics exam. Luke personally believes that "this year's tests were stressful and unlike anything in the past," and he hopes that this shift in setting is rather temporary. 
Jojo Meyer has taken the AP United States Government and Politics exam. When asked for his opinion about taking his AP tests at home this year, he replied by saying it "felt more comfortable, but at the same time, risky knowing it's all technology based." Jojo also experienced some difficulties while taking his exam. He said he ended up losing seven minutes of work time for the first question because the website was being uncooperative. He also pointed out that the identification process – which must be completed before beginning any exam – was rather time consuming. On the bright side, Jojo had no difficulties with using the camera provided by AP Central to take a photo of his work and submit it.
Angelina MenDell has also taken the AP United States Government and Politics exam. Angelina had a positive experience with her exam. She chose to do the copy and paste option, so she typed her work in a separate tab and copied and pasted it into the text box provided for her. She had no problems with using this method. Angelina believes that "The College Board did the right thing by shortening the test and making it open notebook" in order to adjust to the current situation we are all dealing with. 
With all of that being said, these three students highly recommend trying the AP exam demo for each test you will be taking. Each demo is altered to mimic the actual AP test you will be taking for that course. These demos are meant to help AP students navigate the website so that way, when the time comes for the real exam to be administered, students won't be as intimidated or nervous by the format of the test. 
Good luck to anyone who is taking an AP exam(s) this year! Remember to stay calm and focused. Just do the best that you can, and remember, practice makes perfect!
About the Writer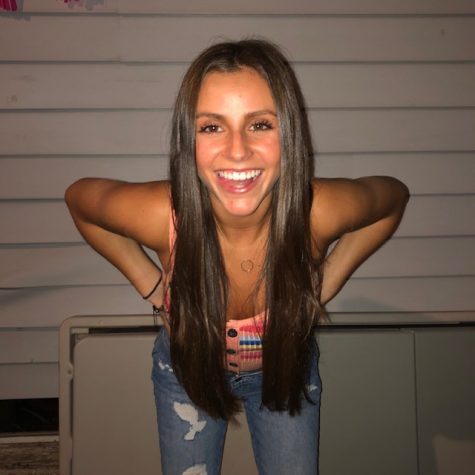 Gianna Valela, Staff Writer
Gianna Valela is a senior at LHS. This is her first year writing for the Charles Street Times. You can most likely find her playing field hockey or doing...