How is COVID-19 Really Doing?
COVID-19 has affected everyone substantially. We all hope that it will end soon and with a look at the numbers, we are doing a lot better. According to the CDC, worldwide there have been over 31 million cases as of September 21st. Of those 30 million, about 6.7 million of them are from the United States. With those numbers it would mean that for every 100,000 people in the US there are about 2000 cases (2%). Worldwide there have been about 959,000 deaths, 198,000 of them resided in the United States. The United States is in the lead for having the most cases right now and India (in second) has over 1.6 million less than the US despite being over four times our population. The amount of tests should also be factored in too, the US has given about 99 million tests while in India they have only given about 64 million tests. The amount of cases in the US increases daily by about 35,000. If you compare that to the nearly 40,000 cases a day in late June 2020, you can see that over the last few months the COVID-19 situation has improved. 
The positive change in the amount of cases has changed the situation of our daily lives. Many businesses are now able to open and that gives them a chance to get some profit after the months of being closed. With more and more businesses opening, it gives everyone else a sense of normalcy.  People can once again go shopping and get food from our favorite places now. Although it may not be the same, schools have been able to open again too. These changes bring us a step closer towards restoring the regularity of life prior to the pandemic. 
According to the NY Times, as of September 21st there have been about 454,000 thousand cases and 32,000 deaths in New York. Each day in NY, there are another 865 cases of COVID-19, 54 of those daily cases are in Suffolk County. In Lindenhurst, there are 612 COVID-19 cases and that amount increases by nine each week. Presently in the Lindenhurst School District, there are only 2 known COVID-19 cases, so overall we are doing pretty well. The village of Lindenhurst is at a low right now for COVID-19 cases. Throughout town most people wear masks when inside or very close to other people.  Wearing a mask not only protects yourself but other people too, it is one of the best ways to prevent yourself from getting COVID-19. 
According to the World Health Organization (WHO), the most common COVID-19 symptoms are having a fever, dry cough, and feeling tiredness. Some of the other symptoms can include headaches, a sore throat, rashes, shortness of breath, chest pain, etc. If you experience any of these symptoms, you should get tested. Some nearby testing sites are CityMD Urgent Care on Wellwood Avenue, ProHealth Urgent Care on Merrick Road, and LI Urgent Care on Little East Neck Road. You can also buy an instant COVID-19 test, but they aren't completely accurate. 
When will COVID-19 end? A vaccine is in the works  by the WHO (World Health Organization) and many leading medical companies. In order to make a vaccine, it goes through six stages, the exploratory stage, pre-clinical stage, clinical stage, regulatory review stage, manufacturing stage, and the quality control stage. Some of the company's possible vaccines are in phase one of the clinical stage, that means that they are doing some human trials on it. In the next two phases of the clinical stage they will test the vaccine on thousands of people. The next stage is the regulatory review stage which has the FDA and CDC look over the data from the clinical trials and sign off on it. Then it goes into the manufacturing phase which has the vaccine produced in mass and the FDA inspects where it is made. The final stage is quality control, it includes the distribution of the vaccine and the scientists watching those who get the vaccine in case they get effects. The amount of time that those three stages usually take can vary from a couple months to nearly 20 years. Dr. Fauci says, "I would still put my money on November/ December" when referring to a COVID-19 vaccine. But, CDC director Dr. Redfield says, "I think we are probably looking at late second quarter, third quarter 2021" when talking about the COVID-19 vaccine. Dr. Fauci thinks it will come out within the next few months while Dr. Redfield believes the vaccine will come out summer 2021.  Only time will tell who is more accurate. 
About the Writer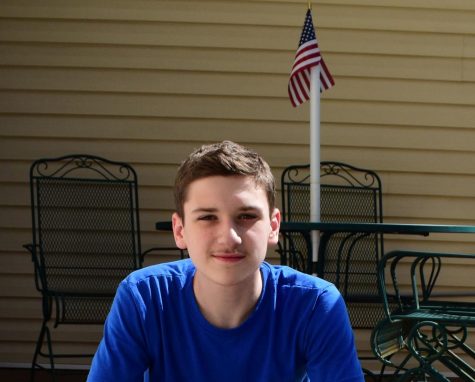 Tyler Faber, Staff Writer
Tyler Faber is a freshman in Lindenhurst High School and it is his first year writing for the Charles Street Times. He is enthusiastic about writing and...