Sports Gambling During COVID-19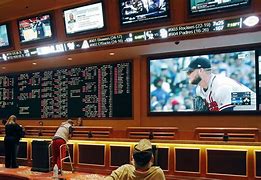 The COVID-19 Pandemic has affected everyone around the world in one way or another. Since March, our lives have been on sort of a pause. Shutdowns have made "normal life" near impossible, with protocols and restrictions in every public place. The pandemic has also caused major sports leagues to shut down their seasons for at least a couple months. With no live sports, many fans all around the world felt like there was nothing to do. Sports for many of us is an escape from reality, a time where we can spend a couple of hours being part of a bigger family. And for some, sports is a major part of their everyday life, as many put a vast amount of money on the line daily through sports betting. One of the fastest growing businesses in the world, the COVID-19 pandemic has changed the landscape of sports betting for 2020 and possibly beyond.
March 12, 2020 is a day any sports fan will remember for the rest of their lives. This day was the day the sports world had stopped. Life due to this growing pandemic was already changing, but in very little magnitude. Once the NBA suspended their season on Wednesday March 11, 2020 due to Center Rudy Gobert testing positive for the virus, all sports leagues soon followed suit. Unfortunately, the timing of this all couldn't be any worse for sports fans and especially sports betters all around the world. With March Madness slated to begin within a week, the NBA and NHL playoffs right after the corner, Major League Baseball about to begin, and the 2020 Summer Olympics coming soon, the betting industry was put into a hole. 
The loss of the NCAA's March Madness cannot go understated. The 64 team playoff tournament is one of the most popular betting events of the year. With no March Madness in 2020, the betting industry lost around up to $4 Billion dollars (nbcsports.com). Add this huge  loss onto the losses of the other major sports league, and this is a major deficit for the industry.
During the shutdowns and time of no live sports, the betting industry had to adjust as well. A major way the betting industry was able to stay active was by bettors turning to different and unique live events to bet on. The two most prominent outlets for these betters were E-Sports and racing. The E-Sports industry is one of the fastest growing industries in the world right now, and during the shutdown in March, the E-Sports betting GCY (gross gambling yield) skyrocketed by 2,992%, with 124% increase in April, and 36% in May (ibisworld.com). The pandemic shutdowns didn't bring in tons of new bettors, as only 0.2% of adult respondents in an April survey said they had placed a bet for the first time, but 33% of respondents said they had placed a bet on something they had never bet on before during the pandemic (YouGov Survey). In total, during the shutdowns, the gambling world obviously saw a massive decrease in Real Live betting, a total decrease of 31%, but saw a 40% increase in virtual betting (ibisworld.com).
Luckily, the betting world was able to push through this unprecedented time in sports history, and the return of sports has begun, creating a chaotic schedule with sports on everyday. Soccer and the UFC were the earliest to return to action, as well as golf, with the PGA TOUR returning on June 11, 2020. Starting on July 23, 2020, the sports have been on nonstop. On this day, the MLB opened its season, with the New York Yankees facing off against the defending champion Washington Nationals in our nation's capital. The NBA re-started their season on July 30, 2020 with 22 teams returning to play. The NHL re-started their season with a unique 24 team playoff format on August 1st, creating more playoff games and series to bet on. 
However, just like everything in 2020, nothing has been like it ever has. There have been many different variables that have changed as a result of COVID-19 that could affect the outcomes of games and playoff series like never before. Due to the pandemic, fans all around the world have seen leagues such as the NHL and NBA finishing their 2019-2020 seasons in "Bubble Cities", with the NHL's being in Edmonton and the NBA's in Orlando. This causes one major betting impact on both sports, as home court or home ice advantage does not exist in this environment. Without the 20-35 thousand fans in the stadium making noise and creating energy for their favorite teams, it creates a more balanced playing field. And although Major League Baseball has not adopted a bubble for the regular season (there will be one in the postseason), having no fans in the stands could have an impact on the outcome of games. Moreover, with the MLB Playoffs taking place in neutral sites as the league tries to limit travel, this postseason is set to be one unlike any we have never seen before.
It is safe to assume that the betting world has changed due to this pandemic, and could possibly see long term changes come from it as well. Due to the vast amount of uncertainty surrounding this virus, especially in terms of the protocols, testing requirements, and possible shutdowns/delays due to positive tests, sports books have allowed betters to have a lot more flexibility with their bets. No one actually knows if a game will be played or not, as having a game scheduled in 2020 could be canceled in a blink of an eye if a positive test is revealed. Because of this, sports books have allowed betters to get a refund on the event that they bet on if it does not happen, and has given them more time to know the situation at hand. The future of sports gambling is definitely evolving.
About the Writer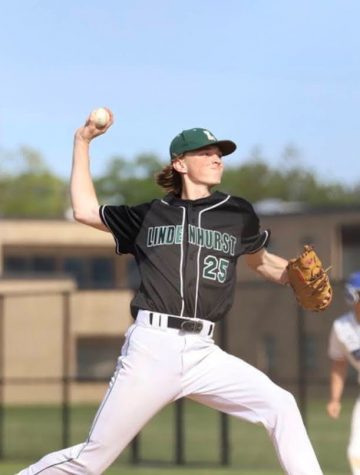 Jack Kelly, Staff Writer
Jack Kelly is a Senior at LHS in his first year of writing for the Charles Street Times. Kelly spends a lot of time with friends and family and sports....