The Effects of COVID 19 on College Football
College football is a big part of people's lives, and the return has been highly anticipated.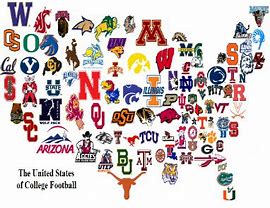 As you all know, COVID has deeply affected all parts of everyone's lives in more ways than they can imagine. There are numerous industries that have taken a massive hit to their business due to this pandemic. One of those industries that has taken a big hit from this is the NCAA and all colleges in general. Due to the laws that were set in place at the height of this, college athletics were seen as something that had to be shut down. Now that a main source of income for schools is unable to keep making money, it has been hard for universities and colleges to keep funding for all sports teams. This has led to the cutting of certain programs that the university has deemed unnecessary, which could mean even more money lost for the school.  Students may see this as an opportunity to transfer to a school that has the sport. Colleges make money off of all their sports, but the one that brings in the most revenue is without a doubt football. 
Fall is here, and everyone knows what that means.  It means it's football season. Normally, this would mean that fans are packed into stadiums to watch their favorite NFL and college teams. But, with all that this year has brought, nothing is how it used to be. Most NFL teams aren't allowing spectators into the stadiums, but college football hasn't followed the same narrative. There are many reasons for this, but a main point is that colleges need the money that their sports programs bring in. Another aspect that has to be taken into account is the eligibility of the players on the roster. As a result of COVID shutting down winter sports while they were in season and the entirety of spring sports last year, athletes were granted another year of NCAA eligibility, and that may have been part of the decision to somewhat rush college football back. It doesn't just affect the current athletes, but also the ones to come in the next few years. It has been extremely hard for current high school students to try to get scholarships to continue their academic and athletic careers at the next level. 
As we have seen by the approach of all other sports that have continued or started their seasons, there has been a variety of different ways to make sure that they can let these kids play. It's great to see that there have been steps in the right direction to set up athletes for the future, not only athletically, but also for their future careers. For seniors this has been very challenging.  They have spent the last three years of their life setting themselves up for the future, and now they can't continue with their progress. This year is debatably the most important for college students, because this is the year that they are trying to get internships and get their name out there in their desired career. Internships are a huge step in the right direction to try to land a job in your desired field, and with all that has happened this year, the chances of getting that are becoming increasingly difficult.
Now on the athletic side of the spectrum, the players have a lot more on their plate than they have in past years. In addition to their school work and practice now, they also have to worry about keeping themselves safe from the virus and all of the testing when they go to away games. This is just a lot for the players to deal with, but that is just what they have to do in uncertain times like this. For the big time football programs, this is especially hard on them because the kids who are trying to get drafted can't even have a normal season to prove themselves worthy of being drafted.
Lindenhurst alumni, football star Jeremy Ruckert, went on to play football at one of the best college football programs in the country, Ohio State University. This past year has really hurt his chances of getting drafted to the NFL, due to the fact that they haven't been able to play and therefore less chances to be seen by the pros. According to DraftWire, "[This] could all have an impact on the 2021 NFL Draft, where big-name prospects, under-the-radar sleepers and small-school hopefuls alike have big questions about their football future."  These players who are looking to go to the highest level have to work extra hard now because of the fact that teams can't practice as much as they used to and they don't have access to the team's facilities if they feel that they need extra reps. As for the season, there may be some cancellations of games and shifting of schedules due to the virus, but the NCAA officials knew coming into this season that it may be necessary. This has most certainly affected the players in more ways than the standard fan can imagine, and it would be reasonable to assume that these athletes don't feel comfortable and can't get into their normal routine. These athletes just want to play, but with how the world is right now, it simply just can't be that way. 
Although it may be an afterthought, this also affects another group of people in a big way, the fans. The fans who attend games are the reason that college sports are so successful in making money, and it also keeps the teams in the game knowing that the fans are behind them the entire game. There is no better sound in sports than when a team pulls off a heavy upset at home, and the fans storm the field after the game and are just going wild. The passion of the fans is unmatched, as you can tell by how people dress up as the team's mascot for games and cover themselves in paint of the team's colors. The fans fuel the teams and the players appreciate that because it gives them another reason to go out and win to please not only themselves, but the fans as well. The money that the NCAA makes off of tickets and fans alone provides for so much of the money that they make every year from football. Football is the most profitable sport that college athletics has by a substantial margin, and the NCAA will do everything in their power to assure that the trend continues.
This season will certainly be filled with ups and downs for all parties involved, but for the players especially, the only thing they care about is getting back on the field with the team trying to get a championship. That is what these players work so hard all season long for, and for the seniors, this is their last chance to go out and try to deliver to their school and teammates. The bond between teammates is unmatched, and that also makes it easier for the players to work their hardest and try to perform as well as they can if they have those people behind them who believe in them. All that these players want is another chance to prove themselves to potentially go to the highest level, but teams most likely already know the path they will go down for the draft. The draft is the most important night in their life for the prospects, and all athletes trying to get there need this season to improve their value, or maybe even be seen as someone who could help the team. This season is going to be tough, but in the end, it may all be worth it for all sides.
About the Writer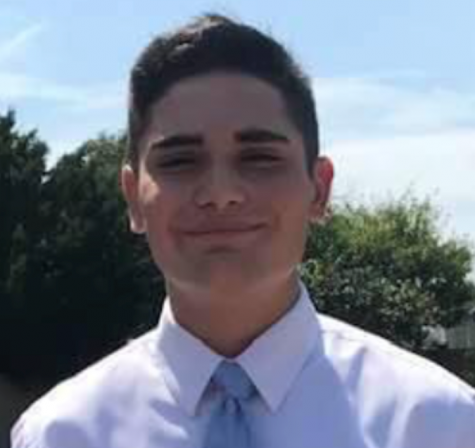 Chris Elwell, Staff Writer
Chris Elwell is a senior at Lindenhurst Senior High School. This is his first year writing for the Charles Street Times. Mainly he writes in the sports...