Three Ways to Vote in This Election
In – Person, Early In Person, and Mail In Ballots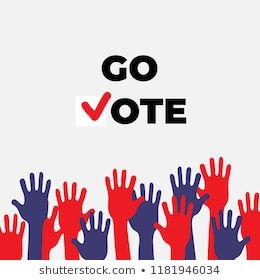 Other than the difficult decision of who to vote for, another choice to make is whether to stay traditional and vote in person, or to move on with the times.  Due to COVID-19, there are three ways of voting: in person voting on Election Day November 3rd, early voting between the dates of October 24 and November 1st, or voting by mail where you request a ballot by October 27th and submit that ballot by mail OR drop off at any county Early Voting, Election Day site, or your Board of Elections office.
The early voting session started only on Saturday the 24th of October, and many voters are actually making that choice.  According Sonja Bilella, "We went at 7 o'clock and came back at ten to ten.  It was very busy there.  There were even signs saying how long it would take to vote." Due to the fact that many have chosen this option to avoid the crowds on election day, it was surprising to learn that there were barely any social distancing done at Phelps Lane in Babylon on the day of October 27th.  
Pros of Mail in Voting
While filling out the poll, people can take as much time as they need instead of being pressured to pick up the pace for a long line behind.

You don't have to risk yourself or anyone else to COVID-19

Money can be saved from reducing the cost of paying poll workers.

It may increase voter participation.

The regulations for absentee voting (voting at home due to an illness or disability that prevents someone from voting in person) are more relaxed
Cons of Mail in Voting
The time receiving sometimes occurs a lot slower than going in person, occasionally being restrained to on or after Election Day.

Although there is some financial benefit, printing costs are definitely increasing.

If you take away places to vote the people working there will be out of a job or part time job.  You may not think of it, but they get paid similar to someone in a nine to five job

Some people may have problems with the guidelines of voting 

People accustomed to going to the polls would most likely be unwilling to switch to another way of voting.
Pros of In Person Voting
This year you can go to the polls early.

It is easy to have help at the polls.  If you are confused or just have a question there are others to help you.

Your vote is counted immediately

Gives you a bit more privacy; you get to cast it in yourself

It is a bit harder for someone to tamper with your paper

A person can prevent mistakes easier than mail.  

There is no chance of it getting lost in the mail
Cons of In Person Voting
There is only a limited time to vote before Election Day

It may be inaccessible to certain people

It takes a lot more time waiting on a line to fill out a paper then voting at home.

It costs money to set up polling places everywhere

Due to fear of COVID -19, in person voting may cause less people to vote

You may not be able to vote in the same place as always
However you or someone you know is voting, just remember to vote!  It is so important to voice your opinion for local and national elections!
About the Writer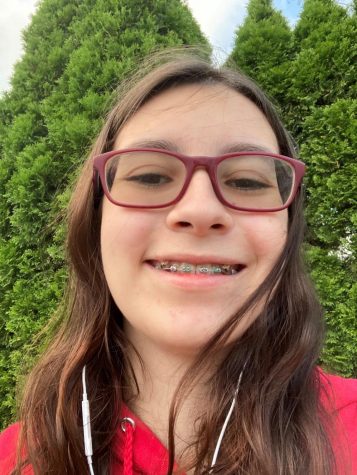 Nicolina Bilella, Staff Writer
Nicolina Bilella is a freshman advancing to the Lindenhurst High School.  She is attracted most specifically to sports including running, fencing, and...