COVID-19's Effect on Long Island Businesses Part 2: Food Delivery Services
Although the COVID-19 pandemic has had a negative effect on a lot of businesses, that isn't the case for all. Food delivery businesses received more business and were used more during COVID-19 than before it. Food delivery businesses allow someone to order food from somewhere online and instead of having to go there to get it someone delivers it to their house. Ordering food online from delivery services also usually has you prepay for your food and tip, this makes it so that you don't have to be near the person delivering the food. During COVID-19 more people use delivery services because they don't want to go out and put themselves at more risk. 
People who use delivery services trust them during these unprecedented times because they have safety measures in order to reduce the spread of COVID-19. Most food delivery companies require all employees to wear masks when delivering. They also encourage employees to wear gloves and/or wash their hands often. If an employee is experiencing any symptoms for COVID-19, then they must get a test that comes back negative to go back to work. If they test positive then they must stay quarantined and will be paid for up to two weeks during that time. They may only return to work once they get a COVID-19 test that comes back negative. 
Many elderly and other high risk people don't have the ability to get their own food without being at a serious risk in midst of the COVID-19 pandemic. Delivery services reduce this risk and help these people and their families to have to worry less about in these already stressful times. One of the biggest companies to help get seniors food during this time is Meals on Wheels. According to the Meals on Wheels website they are now serving 77% more meals and 47% more seniors then they were on March 1st this year.
The most popular food delivery services this year was DoorDash, which made more deliveries than competing companies like Uber Eats and Grubhub. DoorDash was able to use their success during COVID-19 to help struggling restaurants. They reduced or removed fees for local restaurants and also helped restaurants make their own websites for pick-up and delivery orders. According to CNBC, DoorDash delivers for about 340,000 restaurants. Because of DoorDash many of these restaurants were able to stay open and make profit while COVID-19 is going on.
About the Writer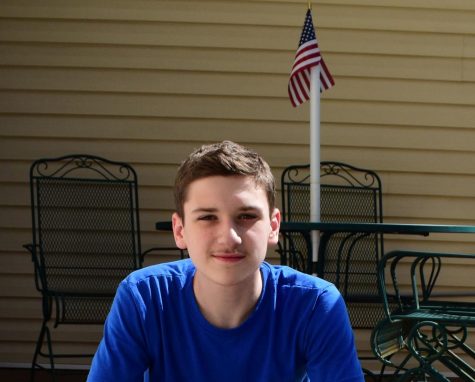 Tyler Faber, Staff Writer
Tyler Faber is a freshman in Lindenhurst High School and it is his first year writing for the Charles Street Times. He is enthusiastic about writing and...