An Optimistic Outlook: How the San Francisco 49ers Can Build Off of this Disastrous Season
The 49ers are looking to be going downhill. But that could be a good thing. Anthony Colavito will tell you why.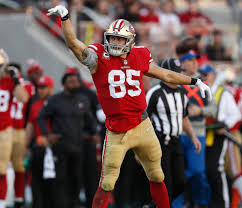 The 49ers are coming off a Super Bowl appearance last year as Jimmy Garoppolo and company were able to turn around a franchise that has been losing since their last Super Bowl appearance back in 2012. The Niners have struggled since then, securing a top 10 draft pick every year. They have taken guys like Nick Bosa, Solomon Thomas, and DeForest Buckner with these picks. Life was brought back to this storied franchise in 2019, going 13-3 with a Super Bowl appearance to top it off. It is still crazy to think about them being up 20-10 late in the game and blowing that lead. San Francisco fans labeled the 2020 season as their "revenge tour," but it has been the exact opposite of that. Let's take a look at what exactly went wrong.
Now when taking a look at what exactly went wrong, we are talking about injuries. Injuries have torn this team apart since the beginning of the season. It all started in week two, when the Niners lost Nick Bosa, Raheem Mostert, and Jimmy Garoppolo for the first time. Wide receiver Deebo Samuel was also sidelined until week four with a foot injury. They would win this game 31-13 over the Jets, but they were playing the Jets. The Clemson Tigers college football team could probably beat the Jets right now, so that is saying something. San Francisco would be forced to play with a bunch of backups in week three. Lucky for them they played the Giants, who aren't quite as bad as the Jets, but they are still not very good. Their luck came to an end in week four, when they went up against the Philadelphia Eagles on Sunday Night Football. They suffered a 25-20 loss, mainly due to quarterback troubles. It is really hard to see why Head Coach, Kyle Shanahan, thinks that backup quarterback, Nick Mullens, is a better option than C.J. Beathard, because when Beathard entered the game after Mullens was pulled in the 4th quarter against Philadelphia, he led the charge and gave them life when they seemed to be down and out. Jimmy G would come back in week five against the Dolphins, where he had arguably the worst performance of his career. Jimmy G went 7 for 17 with only 77 yards and a pair of interceptions before being pulled from the game at halftime. It was evident that he was rushed back from injury, as the Niners were torched by the Dolphins that week 43-17. They would bounce back against the division rival Rams the following week, and would get another big win over the Patriots 33-6, but it was the game against Seattle where things went downhill.
People have been saying all year that the Niners would only get better as the year goes on with guys returning from injury, but the only problem was that they couldn't keep players healthy. In the 37-27 loss to the Seahawks in week eight, they lost George Kittle and Jimmy G. Now those two are two of the most important players on the offense. Kittle and Garoppolo were placed on injured reserve this past Thursday, and it looks like they are done for the year. On top of this, they also lost wide receivers Kendrick Bourne, Deebo Samuel, and Brandon Aiyuk to the COVID reserve list, though Bourne had a false positive test. Losing their left tackle Trent Williams due to the COVID reserve list is a huge blow as well. Seeing how rough it has been so far, how can the Niners have a positive outlook on this season?
Now without trying to sound morbid, if that is even the right word, they can look at these injuries and all these bad things happening as a big positive. Why? They could easily go ahead and grab a top draft pick. They have to play Seattle, Arizona, and the Rams one more time, on top of having to play the Bills and Saints. These are all games that you could safely chalk up as a loss. San Francisco plays Dallas and Washington as well, which could both be wins given how both teams are playing right now. If they finish with about a 5-11 or 6-10 record, they could get a pick within the top 15 or maybe the top 10 of next year's draft. A cornerback or safety would probably be a good move in that spot. With all of their top stars coming back along with a top player from the draft going into next season, San Francisco could be scary, especially if they can make some free agency moves. Don't look down now Niners fans, your team will only get better after this season. 
About the Writer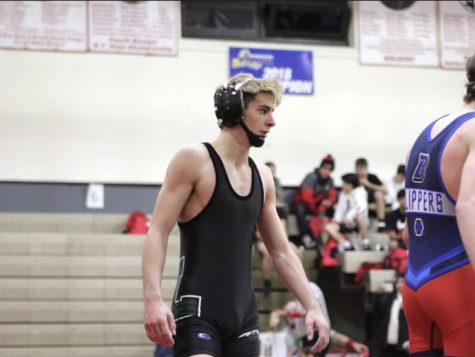 Anthony Colavito, Editor in Chief
Anthony Colavito is a senior at Lindenhurst High School. This is his third year writing for the Charles Street Times. Colavito wrestles for  the Lindenhurst...