Italian Club Still Successful During Covid
For clubs here in Lindenhurst High School, it has been a weird year to say the least. From clubs not being able to travel, an untraditional homecoming, and virtual club meetings, it's clear that clubs are restricted due to COVID-19. The Italian Club here at Lindenhurst High School, run by Mr. Rossillo, has been coming up with some great ideas under these non ideal circumstances.
To get through these times Mr. Rossillo has partnered up with his club members, and a couple of key students to plant a garden. This garden grows a variety of vegetables such as tomatoes, cucumbers, peppers, and zucchini. Even though going through a pandemic isn't ideal when running a club, Mr. Rossillo seems to have a good handle on what to do during this time.
The Italian Club has been doing more activities around this school than you might know about. The garden has been around for many years, but more and more people are starting to hear about it. Mr. Rossillo has been receiving some key help from some students such as: Elizabeth Talkachov, Eli Nathan, and Giulianna Fiore. Help from these students has opened Mr. Rossillo's eyes to new ideas such as composting. Although his philosophy of putting things that come out of the ground back into the ground has been working for a long time, his students strongly suggested composting. To be able to use compost, it will take up to a year to develop into what it needs to be to help plants grow.
After they are done growing these vegetables Mr. Rossillo likes to take his club to the cook room to make bruschetta. Bruschetta is an antipasto from Italy consisting of grilled bread rubbed with garlic and topped with olive oil.  Variations may include toppings of tomato, vegetables, cured meat, or cheese. As you can see Mr. Rossillo and his students are no joke when it comes to this garden. 
The Italian Club also participated in decorating for the Safe Halloween this year. The students of the club had a blast and were able to make new friends during the process. Lara Sinkus says " I joined with a lot of my friends and the kids in the club were very welcoming and friendly towards us. Joining the club was a great decision amongst my friends and I." Everyone knows about the famous Italian trip run by the Italian Club, but obviously during these hard times that trip is deemed ineligible. With the cancellation of the trip to Little Italy in Manhattan, as well as travel to Italy, there are fewer members this year in the club. But that is not going to stop the club from having fun within the club. Whether that means working in the garden or putting contests up on the bulletin boards. One of them for example is who can take the most Italian photo. Maybe you put some Prosciutto on there, some pasta, or even pizza, along with an Italian flag you would be good to go!
Just the making bruschetta for the students within the club would most definitely influence me to join this club considering how delicious Mr. Rossillo described it to be. Obviously it's sad to lose the tradition of the Italy trip, but other than that tiny deficit, this club seems to be doing the best they can in this difficult time, and it really shows.
About the Contributor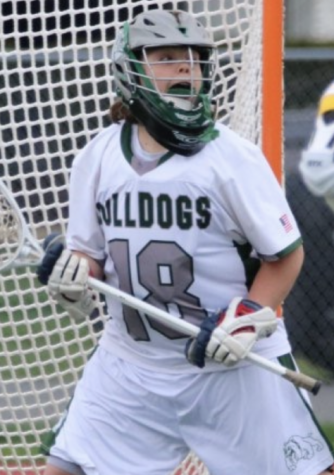 Timmy Vine, Polls Editor
Timmy Vine is a Junior at Lindenhurst High School and it is his second year writing for the Charles Street Times as a writer for the sports section. He...