James Harden to the Nets?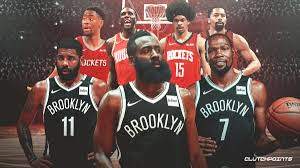 James Harden has been an absolute superstar ever since he was traded from the Oklahoma City Thunder to the Houston Rockets back in 2012. Harden in his time in Houston has put up 29.6 points, eight assists and five rebounds a game for the last eight years along the way he captured his first and only MVP back in 2018. He led his Rockets to the playoffs every single year in the Western Conference through super teams such as the Warrior, Spurs, and many other great teams. While Harden was getting buckets down in Houston, the Nets did nothing in the 2010's except make one of the most lopsided trades in NBA history where the Celtics basically robbed the nets. In 2013, the Nets traded for  Kevin Garnett, Paul Pierce, and Jason Terry, who were all well out of their prime days,  along with a 2017 first-round and second-round pick to the Nets for first-round picks in 2014, 2016, 2017 and 2018 just to be competitive for the present but completely derail their future. With the picks the Celtics acquired, they turned those picks into two young stars in Jayson Tatum and Jaylen Brown, who are some of the new young bucks taking over the league. The Nets are trying to avoid ever making a trade like that ever again that would destroy their future that much.
The Nets have shown from last season that even without the their big signings in Kyrie Irving and Kevin Durant that they were able to make the playoffs and put up a fight. If they were to acquire Harden from the Rockets the Nets would have to give up a lot of key pieces on their roster and a lot of trade compensation to get him. We also don't know how the chemistry would work out. Considering that Russ and Harden were former teammates in Oklahoma City, they didn't complement each other's play styles as they both need touches to win games. With two ball dominant players already in Irving and Durant, how would the offense do with another player that needs the ball in his hands to win? This big three would be electric in Brooklyn but how would the offense look with them all being ball dominate players? We know that Durant was a stud when he was with the Warriors and had four All-Star players in the starting lineup but we know players had to put their egos aside to they could win games consistently and have no jealousy who has the ball or not. Curry and Klay when Durant joined the roster they were willing to give up touches to win the game. We don't know how Kyrie Irving and James Harden would feel about that if they were too loose touches and shots.
Steve Nash, the new Head coach of the Nets and former two time NBA MVP, played a very fast type of offense. He wasn't dropping 30 points a night but he was productive in getting teammates involved which led to wins. Mike D'Antoni, the head coach of the Suns back in the day when Nash was there, brought out the best in Nash with his play making ability is now the assistant coach for the rookie head coach. If this team has Harden this could possibly be the best offense in the league. With three superstars they would certainly be favored as representing the east in the NBA finals. This team would certainly go though its rough spots with players just getting used to each other's play styles in the beginning of the season but once they get going and have chemistry this team will not be stopped on the offensive end you would only hope to slow them down.
But would this big three really work out? They would be able to win, but with the game on the line, who will take the last shot? Would they get annoyed there not getting as many touches and shots as they use to? How much bench depth would the Nets need to give up to get Harden? The Nets, if they were to build a big three, would focus on a more defensive oriented player that would not impact the offense in a giant way but when given the opportunity to get shots it has to be in the flow of the offense and it cannot be forced. Many Big threes have failed such as the one on Oklahoma City with Paul George , Carmelo Anthony and Russell Westbrook that big three struggled with chemistry and shot selection and had trouble winning games against inferior competition. Anthony did not like his role in Oklahoma City as he was put on the bench and playing iso ball, and the mid range shot which is not used as much today in the modern NBA today. As soon as Melo left and it was just Westbrook and George, the team flow was better and they were a more overall rounded basketball team that could compete. For the meantime we will see how the Nets will consider trading for James Harden and improve their team to compete for a Championship for the first time in a long time.
About the Writer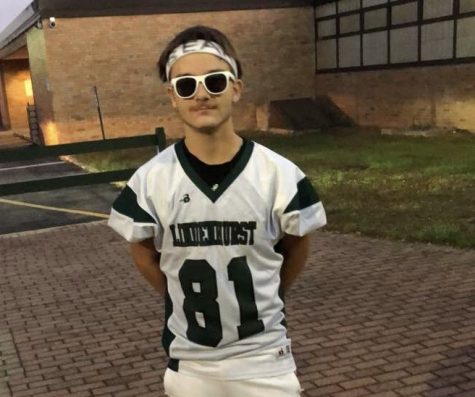 Anthony Bearese, Staff Writer
Anthony Bearese better known as "Bear" is a 16 year old junior at Lindenhurst High school. This is his first year writing for the Charles Street Times....