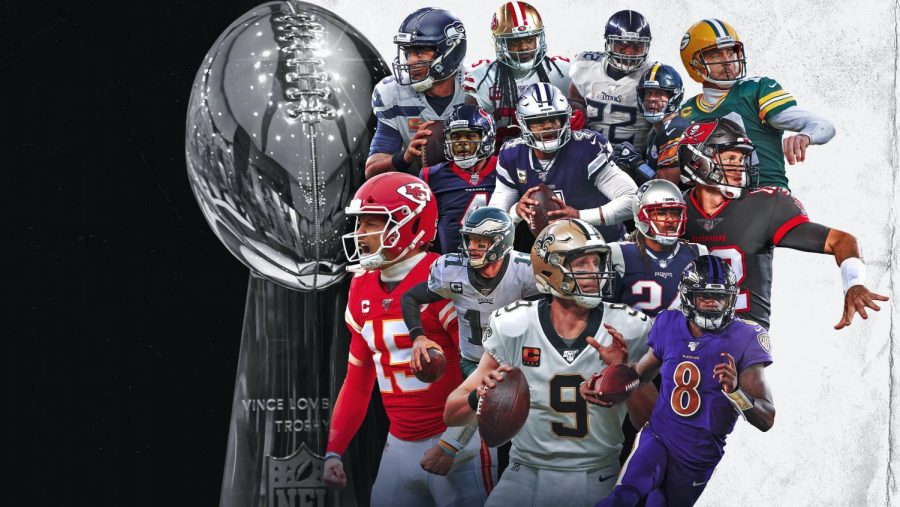 Contenders or Pretenders?: Evaluating some of the NFL's Top Teams
December 7, 2020
This NFL season has been one of the most competitive that we have seen in recent years. As we approach the 13th week of the season, various teams are fighting for a spot in the new 14 team playoffs. In this article, three very talented teams from each conference will be evaluated based on their performance this season in order to assess which teams are truly contenders for a championship and which are not. 
If you enjoy this article, feel free to listen to our season premier of our People of Discussion podcast, where we debate everything NFL.
Contenders
Tennessee Titans
Following their historic playoff run last season, many fans across the league believed the Titans were a team that could take a step back this season. However, with a solid 8-3 record heading into the most crucial part of the NFL season, these Titans have proven to be more than a "one hit wonder". Unlike a lot of other teams around the league, Tennessee had a tough schedule this season, as they have faced five teams with winning records despite only being ranked 20th in terms of toughest schedule. Over the first 12 weeks of the season, they have accumulated a lot of quality wins, with overtime games against Baltimore and their division rival Houston standing out as the most impressive. Even their losses have been encouraging, as they only lost to the undefeated Steelers by 3 points.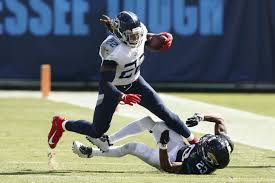 In many of their games this year, their workhorse back, Derrick Henry, has been nothing short of dominate. This season, Derrick Henry has established himself as arguably the best running back in football. As of now, he leads the league with 1,257 rushing yards with an average 4.9 yards per run. It is safe to say that he is having a career year, as he is on pace to have an even better season than that of his 2019 campaign where he won the rushing title. With an unstoppable force in Henry leading this offense, Ryan Tannehill has also been very impressive and has lived up to his $118 million contract he signed this offseason. Although their defense has taken a step back compared to last season, they are still one of the better units in football, and should not be taken lightly come playoff time. 
Los Angeles Rams
The Los Angeles Rams have quietly been one of the best teams in the league this season. With a Top 5 ranked defense and Top 10 offense according to Pro Football Reference, the Rams have looked very good through the first 12 weeks of the season. In fact, this is probably the best they looked since their Super Bowl run in 2018. When looking at their schedule so far, it can be very deceiving. Many will see their two losses to San Francisco as a major issue considering the 49ers have been one of the most injury ridden teams in the league. However, any true NFL fan knows how unpredictable divisional games in the NFL are, thus making them unreliable in terms of evaluating a team. As far as their other losses, the Rams haven't lost a game by more than double digits, which is important to note.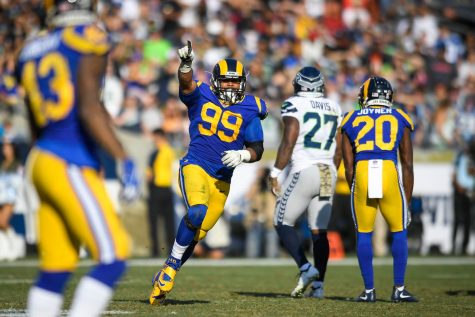 With this being said, you cannot overlook their suburb wins over the Seahawks and Buccaneers. In both games, Jared Goff and the Rams offense looked fantastic despite having inconsistent play from their rotation of three mediocre backs. Their defense has played even better, with Aaron Donald and Jalen Ramsay proving why they are the best at their respective positions. Sitting at 7-4 on top of the NFC Wildcard race, don't be surprised when the Rams upset a top contender in the playoffs this season (and easily beat the Cardinals this Sunday). 
Miami Dolphins
When talking about surprise teams in the NFL this season, the Miami Dolphins are the first team mentioned in every conversation. After another poor season last year, the Dolphins were not a team anyone considered to be contending for a championship, let alone a playoff spot. However, through 12 weeks, the Dolphins have been nothing short of impressive. With wins over the Rams, Cardinals, 49ers and many more, Head Coach Brain Flores has this Miami team in a great position to make a deep playoff run. Although their QB play has been shaky at times (regardless of whether it's Tua and Fitzpatrick throwing the ball), they have underrated talent on the outside in Wide Receivers Devante Parker and Jakeem Grant. Running Back Myles Gaskins was also fantastic before injury, and should be ready to return right in time for a crucial playoff stretch.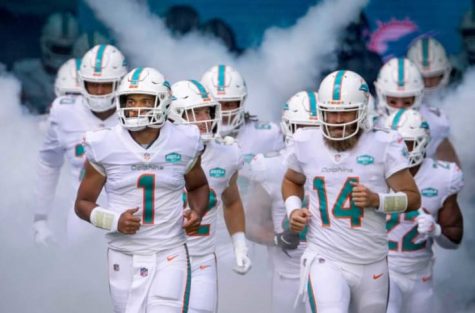 As for their defense, their offseason moves have proven to be worth every penny, as free agents such as CB Byron Jones and DE Emmanuel Ogbah have made an immediate impact on this defense. Through the draft and these free agent moves, the Dolphins have established themselves as a top 10 defense, with an underrated offense when healthy. Being one of the youngest teams in the league, the Dolphins have created a solid foundation in which they can grow upon for years to come. With this being said, if Miami can stay healthy and sneak into the playoffs in a stacked AFC, they have the potential to give problems to any team they face. 
Leave a Comment
Pretenders
Tampa Bay Buccaneers
The Tampa Bay Buccaneers were one of the most hyped up teams going into the 2020 NFL season. With the amount of build up surrounding them, they were bound to disappoint, and so far this season, they have done exactly that. Heading into their bye week, the Bucs have played seven teams with winning records, and have only won two of those games. That statistic alone summarizes Tampa Bay's season this year. Despite having one of the most talented rosters in the NFL, they haven't been able to win their difficult matchups.
There are plenty of reasons why they have struggled so far this year. First and foremost, with training camps significantly shortened, it doesn't seem that the Buccaneers had enough time to develop the chemistry needed between their key players and personnel.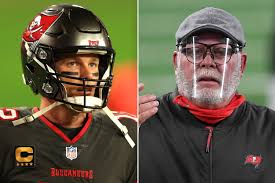 However, it is important to note that this is not the only issue facing the Buccaneers. The biggest problem facing Tampa Bay right now is a lack of identity on the offensive end. This is essentially a result of the power struggle that exists between Quarterback Tom Brady and Head Coach Bruce Arians at the moment. Arians, who recruited Brady to Tampa, has been very stingy in terms of the way he wants the offense to run, as he favors a pass happy vertical offense. This offense is not one that Brady is accustomed to running, as he has relied on a run heavy play action offense over the past few seasons. Because of this, Brady has played very poorly, throwing a career high 11 INTs through 12 games. This issue, which seems like an easy fix, is one that we probably won't be addressed this season, as Arians has continued to put the blame on Brady and his lackluster performance rather than taking any accountability for the poor play calling. Unfortunately, although they have one of the best rosters on paper, it is not likely that the Bucs are able to fix these issues by the time the playoffs come around. Expect an early exit for Brady and Co. come January. 
Cleveland Browns
After getting blown out week 1 by the Baltimore Ravens, Cleveland looked like it was on its way to another losing season. Nevertheless, they shocked NFL fans across the league when they went on a five game winning streak following that initial defeat. Now sitting at 8-3, Cleveland has all but locked up their first playoff appearance since 2002. This unexpected success can be accredited to their outstanding defense, led by DPOY candidate Myles Garrett. Their offense has been very good as well, with the RB duo of Nick Chubb and Kareem Hunt carrying the attack.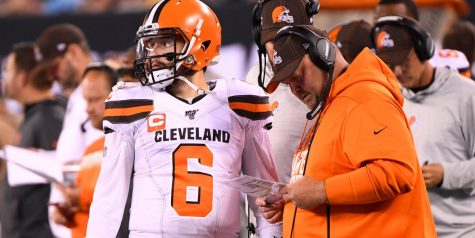 With a top 10 defense and the best RB duo in football, one would assume they would automatically be considered contenders. Unfortunately, they aren't there just yet. The main reason for this is that Quarterback Baker Mayfield has yet to take that step forward this season. Although he has been a lot better at taking care of the football so far this year, he has essentially been a game manager reliant on a dominant run game through the first 12 weeks. When Baker has been forced into throwing situations, he has been mediocre at best. If the Browns want to make a playoff run, they need Baker to be great, which is something that is unlikely to happen. Moreover, when looking at their schedule, they haven't really been tested yet this season. Their only great win came against the Colts, while their losses have come from the two best teams they have faced, the Steelers and Ravens. With the hardest part of their schedule still to come, the Browns are a team that could very easily fall in the AFC playoff race. 
Seattle Seahawks
It may come as a surprise that the Seahawks were included in this. With an 8-3 record, the #2 seed in the NFC, and an MVP candidate at QB, the Hawks seem to have everything going for them. Despite this, they are not true contenders in the NFC. The reason for this is three words: Defense. Wins. Championships. Seattle has one of the worst defenses in the entire NFL. Because of their poor defense, the Seahawks have been reliant on Russel Wilson and their high powered offense to win them games every single week. As we have seen in each of their 3 losses this season, if the offense is even slightly underperforming, they have little to no chance of winning.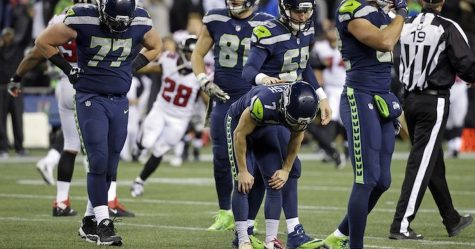 As we have seen throughout the history of the NFL, this style of football does not win Super Bowls. Teams such as the 2015 Broncos and the 1998 Vikings are two prime examples of all-time great offenses who couldn't win the big game. As we saw for both of those teams, when the offense isn't clicking, the defense was incapable of stopping the opposing team. This trend has been seen throughout the Seahawks season, and is inevitable come playoff time. Expect the Hawks to be upset early in this year's playoffs.
Leave a Comment