Contenders
Tennessee Titans
Following their historic playoff run last season, many fans across the league believed the Titans were a team that could take a step back this season. However, with a solid 8-3 record heading into the most crucial part of the NFL season, these Titans have proven to be more than a "one hit wonder". Unlike a lot of other teams around the league, Tennessee had a tough schedule this season, as they have faced five teams with winning records despite only being ranked 20th in terms of toughest schedule. Over the first 12 weeks of the season, they have accumulated a lot of quality wins, with overtime games against Baltimore and their division rival Houston standing out as the most impressive. Even their losses have been encouraging, as they only lost to the undefeated Steelers by 3 points.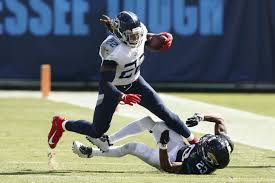 In many of their games this year, their workhorse back, Derrick Henry, has been nothing short of dominate. This season, Derrick Henry has established himself as arguably the best running back in football. As of now, he leads the league with 1,257 rushing yards with an average 4.9 yards per run. It is safe to say that he is having a career year, as he is on pace to have an even better season than that of his 2019 campaign where he won the rushing title. With an unstoppable force in Henry leading this offense, Ryan Tannehill has also been very impressive and has lived up to his $118 million contract he signed this offseason. Although their defense has taken a step back compared to last season, they are still one of the better units in football, and should not be taken lightly come playoff time. 
Los Angeles Rams
The Los Angeles Rams have quietly been one of the best teams in the league this season. With a Top 5 ranked defense and Top 10 offense according to Pro Football Reference, the Rams have looked very good through the first 12 weeks of the season. In fact, this is probably the best they looked since their Super Bowl run in 2018. When looking at their schedule so far, it can be very deceiving. Many will see their two losses to San Francisco as a major issue considering the 49ers have been one of the most injury ridden teams in the league. However, any true NFL fan knows how unpredictable divisional games in the NFL are, thus making them unreliable in terms of evaluating a team. As far as their other losses, the Rams haven't lost a game by more than double digits, which is important to note.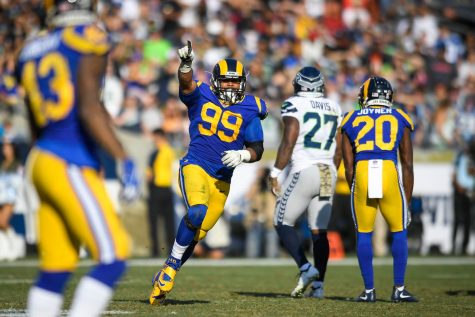 With this being said, you cannot overlook their suburb wins over the Seahawks and Buccaneers. In both games, Jared Goff and the Rams offense looked fantastic despite having inconsistent play from their rotation of three mediocre backs. Their defense has played even better, with Aaron Donald and Jalen Ramsay proving why they are the best at their respective positions. Sitting at 7-4 on top of the NFC Wildcard race, don't be surprised when the Rams upset a top contender in the playoffs this season (and easily beat the Cardinals this Sunday). 
Miami Dolphins
When talking about surprise teams in the NFL this season, the Miami Dolphins are the first team mentioned in every conversation. After another poor season last year, the Dolphins were not a team anyone considered to be contending for a championship, let alone a playoff spot. However, through 12 weeks, the Dolphins have been nothing short of impressive. With wins over the Rams, Cardinals, 49ers and many more, Head Coach Brain Flores has this Miami team in a great position to make a deep playoff run. Although their QB play has been shaky at times (regardless of whether it's Tua and Fitzpatrick throwing the ball), they have underrated talent on the outside in Wide Receivers Devante Parker and Jakeem Grant. Running Back Myles Gaskins was also fantastic before injury, and should be ready to return right in time for a crucial playoff stretch.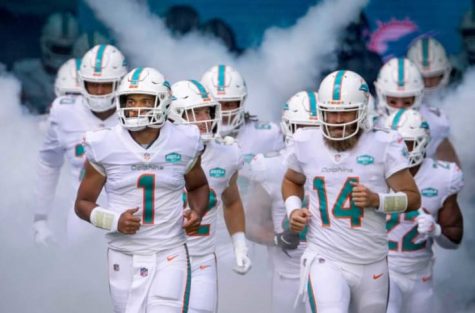 As for their defense, their offseason moves have proven to be worth every penny, as free agents such as CB Byron Jones and DE Emmanuel Ogbah have made an immediate impact on this defense. Through the draft and these free agent moves, the Dolphins have established themselves as a top 10 defense, with an underrated offense when healthy. Being one of the youngest teams in the league, the Dolphins have created a solid foundation in which they can grow upon for years to come. With this being said, if Miami can stay healthy and sneak into the playoffs in a stacked AFC, they have the potential to give problems to any team they face.