Get Recruited Seminar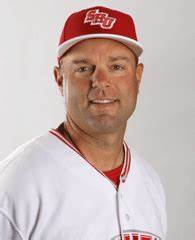 Recently, Lindenhurst Schools provided a free recruiting seminar for athletes in the high school. The seminar took place on Thursday December 10, 2020, and it was run by Coach Wayne Mazzoni, who is currently the current Pitching Coach at Sacred Heart University. Mazzoni is a very well respected figure within the college sports industry, having played baseball and football at Gettysburg in college. Mazzoni talked to around seventy parents and student athletes about the college recruiting process, offering advice and information on the process and how things have changed due to the COVID-19 Pandemic.
The recruiting process for student athletes is a once in a lifetime opportunity, but also a long and very tedious process. The first point that Mazzoni emphasized was that only 7% of high school student athletes go on to play their sport at any level of college, Division 1 to Division 3 and JUCO. Mazzoni had four major points to be in that 7%. These individuals must: be a talented, motivated athlete, a serious student, have a true understanding of the recruiting process, and have a plan in place for your daily life and future.
Mazzoni outlined the first steps. The first step is to narrow your list. He stressed how important it is to find schools that fit what you are looking for. Factors that should be involved when thinking about this include but are not limited to, location, campus, enrollment, academics, majors, and cost. The way in which you can do this is by using resources such as books and websites, talking to your guidance counselors or what Mazzoni said was most important, to visit campus. He elaborated more to even say if it was a school you knew you didn't want to go to, you can "nit pick" and take certain aspects of different campuses and get a better understanding of what campus fits you. Mazzoni said visiting 10-15 different campuses would be ideal. Based on all of this, Mazzoni said it should be your goal to get a "list that fits you" of anywhere from 5-10 schools. 
The next step that Mazzoni outlined was to assess your talent level. As much as we all love them, Mazzoni said your parents should not be ones you should ask to assess your level. To get a real true assessment, the best people to ask would be a high school coach, travel coach, lesson coach, friends or people you know that play at the next level, watch colleges play and go to camps and get evaluations from college coaches themselves. Mazzoni also stressed that stats are important in individual sports, like swimming, tennis or fencing, they are not as important in team sports, and could be misleading. After assessing where you stack up, it is important for you to outline a plan on how you can improve and build good habits. The best time to do all this is 9th-10th grade according to Mazzoni. 
Another big part of the recruitment process is how you market and expose yourself. One of the best ways to do this is by going to the colleges showcases and camps. When at a live showcase or game setting, coaches get to see things beyond your talent, stuff like how you deal with adversity, how you carry yourself on the field or on the sidelines, and your effort level. Another way to market yourself involves video. During times like 2020, in person events are not as easy as they once were. Videos are important especially with COVID. Mazzoni did say however, "We want to see it from you, not some recruiting company." Beyond video, getting a trusted reference is another way to help market yourself. However, it is important to note that Mazzoni said that no one way is the trick, everyone is different. He also said that most people really get involved in this process during their Junior year summer going into their senior year fall. 
COVID has changed everything about our lives, and even affects the recruiting process as the NCAA has issued a dead period. What this means is that schools can't go and see you and there can be no face to face interaction. This makes things more stressful for student athletes to reach their goals, and for colleges to fill their needs of players that they want for their programs. 
Student athletes that wish to play at the next level also need to meet the requirements of the NCAA Initial Eligibility. This includes graduating high school with enough credits and having completed the SAT/ACT. Although due to COVID schools might not require these standardized tests, NCAA athletes still need to have completed these tests.
Mazzoni's next talking topic was the process of evaluating programs. He said it was important to figure out what academic programs and majors the school provides, the coaches for the sport you want to play, their personalities and assistant coaches, what role you will have at that school on a team and how the coaches wish to utilize your skillset and if those align with your aspirations. If things don't work out at your school, you can enter the transfer portal, but Mazzoni describes this by calling it a "disaster." During this process, athletes usually have to sit out a year and lose scholarship money. Mazzoni said that this happens because the student athlete "didn't get enough information."
Athletic scholarships are only given out at the Division 1 and Division 2 levels. However it is important to know that getting an athletic scholarship is a great privilege. All schools only get a certain amount of scholarships based on their level. Schools can distribute these scholarships into any sequence they want. For example, if a Division 1 school is allowed 11.5 scholarships, they can split those into 30 players, giving them all a portion of that scholarship. Mazzoni also talked about how all schools might not even spend all of their scholarship money as it might not fit financially for them. 
When making your final decision, Mazzoni outlined three things to help you if all schools are equal. They are: see what school has the best academics, which one is the most affordable, and what coach has the most interest in your talent. 
The seminar was a great success for Lindenhurst student athletes and parents. If you missed it and are interested to know more about the process, you can reach out to Coach Wayne Mazzoni himself by emailing him at [email protected]
About the Writer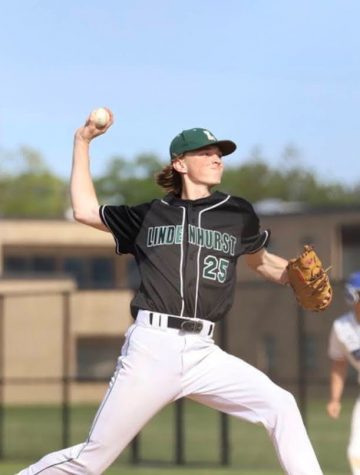 Jack Kelly, Staff Writer
Jack Kelly is a Senior at LHS in his first year of writing for the Charles Street Times. Kelly spends a lot of time with friends and family and sports....