The Violent Act of Pitching
How Injuries Can Be Avoided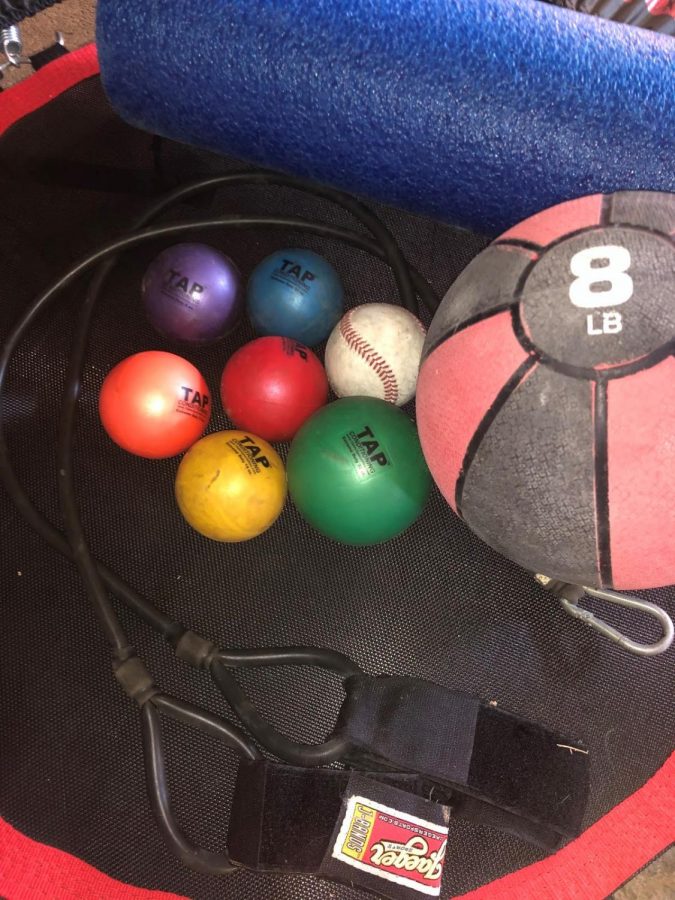 For me, I was never the most talented athlete, and when it came to pitching, my athletic flaws and deficits were only magnified, given how difficult it is to throw a baseball at high speeds- at any age. I started pitching when I was eight years old, and the first batter I pitched to, I hit in the head with a (generous) 34mph fastball. However, throughout the years, I have come across many devices, exercises, and ideas that took my fastball from 34mph to 87mph before my injury, which I will speak more on later. Pitching, and baseball in general, has recently been put under a microscope, given the fine and perfect movements that are needed to effectively hit or throw a baseball. In this case, throwing a baseball will be the main focus.
At the end of the day, pitching, and throwing a baseball in general, is a chain of violent and explosive movements that can potentially result in a baseball flying at speeds near or above 100mph. For most, in order to perfect these movements for maximum potential comes with more strength, athleticism, and proper synchronization of your upper and lower body. Again, for most, this does not come naturally whatsoever, and requires countless hours of strengthening and training proper movement patterns.
Of course, with such violent movements comes the risk of major injury, the most feared being a torn UCL (Ulnar Collateral Ligament) which resides in your elbow, a torn rotator cuff, labrum or LAT, which are in your shoulder. Since there is such a high risk for injury, this brings a need for devices that could help prevent injury or rehabilitate someone from a major injury. With pitching, it isn't all about the arm, rather the entire body's total strength.
For me, my two biggest assets for my high school pitching career thus far have been weighted baseballs and resistance bands, along with general lifting, sprinting, and stretching. As for the weighted baseballs, they range from extremely heavy at 32 ounces, to an underload ball, which weighs 3.5 ounces, about 1.5 ounces lower than a baseball. The light ball (3.5oz) is for pitchers and throwers looking to return from injury, and the heavier balls are geared toward people who are looking to strengthen their kinetic chain, which is responsible for throwing a baseball at high speeds. My injury, which was a flexor tendon strain of the elbow, called for a slow ramp-up of throwing, starting with the underload ball of 3.5oz. I threw with the injury for the entirety of my summer season, and it showed in my velocity, which lost about 4mph due to the pain. As of now, I am finally nearing my goal of 100% effort, and slowly climbing to 90mph, but don't just take it from me.
My good friend and top 15 DII school, UNC-Pembroke commit Vincent Mallon also believes in weighted balls, saying, "I think that (weighted balls) were the most influential piece to my puzzle when it came to recovering from a UCL sprain. The doctor said I would be out for about three months, but once I started lifting again and strengthening the muscles around the UCL using the weighted balls, it was obvious that these things are the real deal." Mallon is a shortstop who was ranked in the top 450 position players in the USA last year. He also has thrown as hard as 93mph.
Another one of my former teammates, catcher Steven Kienzle, talked to me about his arm injuries. He said, "I had a slightly torn labrum going into my junior year of high school, but luckily with the help of weighted baseballs, (resistance) bands, lifting, and some great people, I was able to rehabilitate my arm without surgery. I used weighted balls and lifted 3-4 days a week, all depending on how good it felt that week." Kienzle has since reclassed from a 2021 to a 2022 graduate of Elev8 Academy and is in contact with multiple Division I schools, such as Iona, Stony Brook, and UMBC.
SUNY- Maritime commit Frank Santeramo said, "Lifting and fine tuning my mechanics using weighted balls will significantly increase my velocity this coming year." Santeramo has been up to 85mph and might get up to 90mph if he stays on this track. Fellow teammate and Stevenson baseball commit, Connor Fox, says "High intensity and explosive exercises using weighted balls and weights in general have definitely been a huge part of my development as an athlete." There are many others that believe in this.
Leading professional, Dr. Josh Heenan (@drheenan on Instagram), has essentially come up with a "formula" in order for athletes to throw 90mph and above while maintaining a healthy elbow and shoulder. You can find this on his Instagram. He had this to say, "Of course, weighted balls aren't the 'end-all', and neither are (resistance) bands. However, they are a monumental piece of a good amount of athlete's throwing program and arm strength. This formula isn't necessarily just to throw 90mph, rather to ensure safety of the athlete by becoming as strong as they can be in order to throw as hard as their body allows. People misconstrue this formula as the only thing that determines throwing velocity. Instead, it is almost everything, from lifting to nutrition and everything in between. Weighted balls and bands are just a piece to this puzzle that we call 'throwing'." Heenan is widely regarded as the most intelligent and the best pitching coach and therapist in the entire country, bringing multiple athletes back from major injury.
Don't just take it from me, there are many that attest to this, and many other things in the nerdy world that is pitching.
About the Writer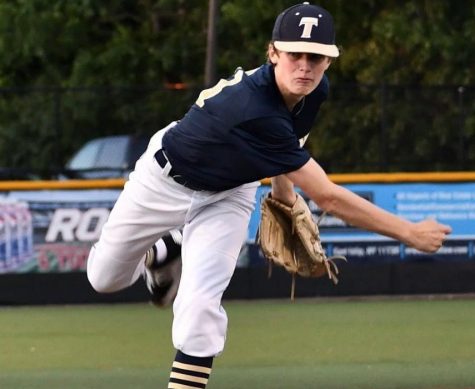 Tyler Cooney, Staff Writer
Tyler Cooney is a senior at Lindenhurst High School, but is his first year writing for the Charles Street Times. Tyler pitches for the varsity baseball...