Elon Musk Passes Jeff Bezos To Become the Richest Person on Earth
Elon Musk, the mastermind behind SpaceX and TeslaX, became the richest person on Earth on January 7, 2021, at 10:15 a.m., with a net worth of $118.5 billion. This enormous sum runs $1.5 billion more than Jeff Bezos, the Amazon founder who has held the number one spot since October of 2017. 
This new milestone has capped an amazing past 12 months for Musk. Over the course of 2020, his net worth skyrocketed by more than $150 billion, which was the fastest bout of wealth creation in history. His rise was mainly fueled by the unexpected rise in Tesla's share price, which rose a shocking 743%, leading to a stream of consistent profit. Tesla also gained inclusion in the S&P 500 Index, and great enthusiasm from retail investors and Wall Street. 
The outspoken South African engineer's successes can be found even more astonishing given the amount of controversies he has found himself in. In 2018, Musk agreed to pay a $200 million fine to the Securities and Exchange Commission, as well as step down as head chairman of Tesla after sending a controversial tweet that mentioned taking the company private at $420 a share, which was something he never did. He has also claimed to be "cash poor" on several occasions, since the vast majority of his net worth includes the equity he owns in his companies.
Regardless of the remarkable rise of Tesla, Bezos would still hold a wide lead against Musk if it had not been for his divorce, where he had to transfer 25% of the family Amazon stake to Mackenzie Scott, his ex-wife. 
About the Writer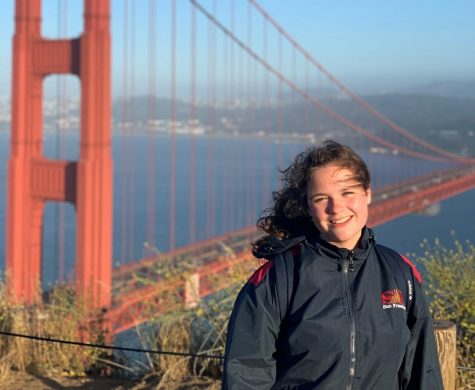 Michelle Kurianowicz, Staff Writer
Michelle is a junior at LHS and this is her first time writing for the Charles Street Times. Michelle is a member of the Lindenhurst Varsity Tennis Team...