2020 NFL End of Season Awards
They are all the best of the best, but who deserves to bring home the hardware?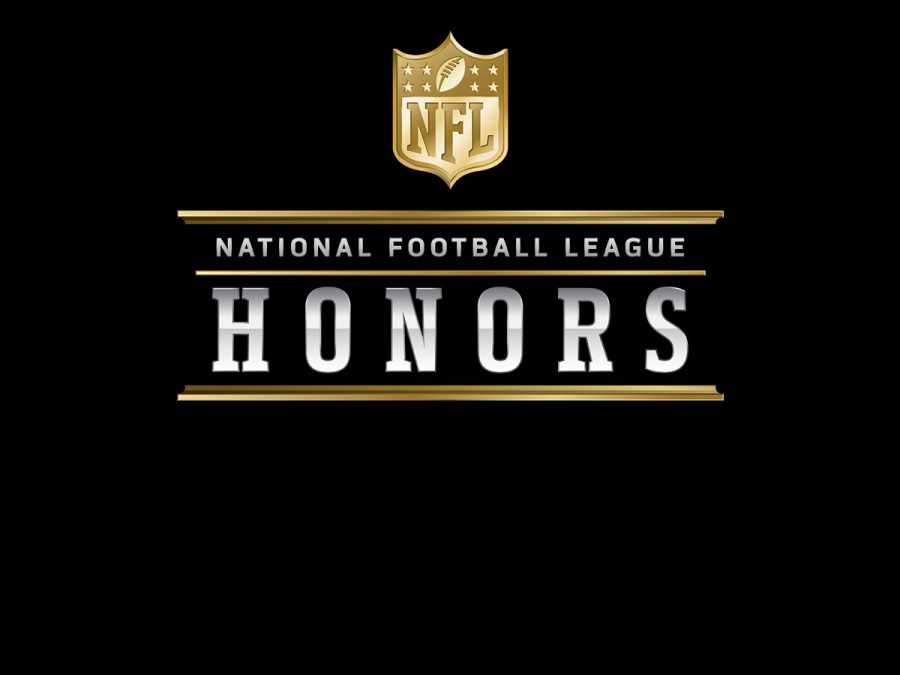 With all of the injuries and craziness that came with this 2020-2021 NFL season, one thing stayed the same as every year as we saw some of the best players in the world put up video game numbers this season. The league is full of bright young stars and storied veterans right now, making almost every game exciting and competitive. With the competitiveness that we have seen this season, it has also brought historic performances and games that will be remembered for years to come. These players who brought everything they had this season had some of the best individual seasons we have ever seen, and they are all very deserving of these awards. This season has been one of the most exciting in history, with acts of courage to get back on the field, be away from their families for an extended period of time, and continue their dominance on the gridiron. 
MVP: Aaron Rodgers (GB)
Runner Up: Josh Allen (BUF)
Photo via Forbes
In a season where it seems like the young quarterbacks are taking over the league, it is a veteran that takes this award. With the career Aaron Rodgers has had, it is hard to imagine him getting better. But, that's not the case. He put up the best season of his career at 37 years old and looks to lead the charge for the Packers in the playoffs. This was the first time in his career that he totaled more than 50 total touchdowns, and did it with only 5 interceptions. He tallied 4,299 passing yards during the regular season and averaged an incredible 268.7 yards per game. The numbers speak for themselves, but what puts Rodgers at the top of everyone's list for MVP is how valuable he is to his team. He led Green Bay to the number one seed in the NFC with a 13-3 record, putting them in a great position to make a deep playoff run. Rodgers has had quite the career to this point, and it may be surprising to people that he might be getting better as he gets older.  
Offensive Player of the Year: Davante Adams (GB)
Runner Up: Derrick Henry (TEN)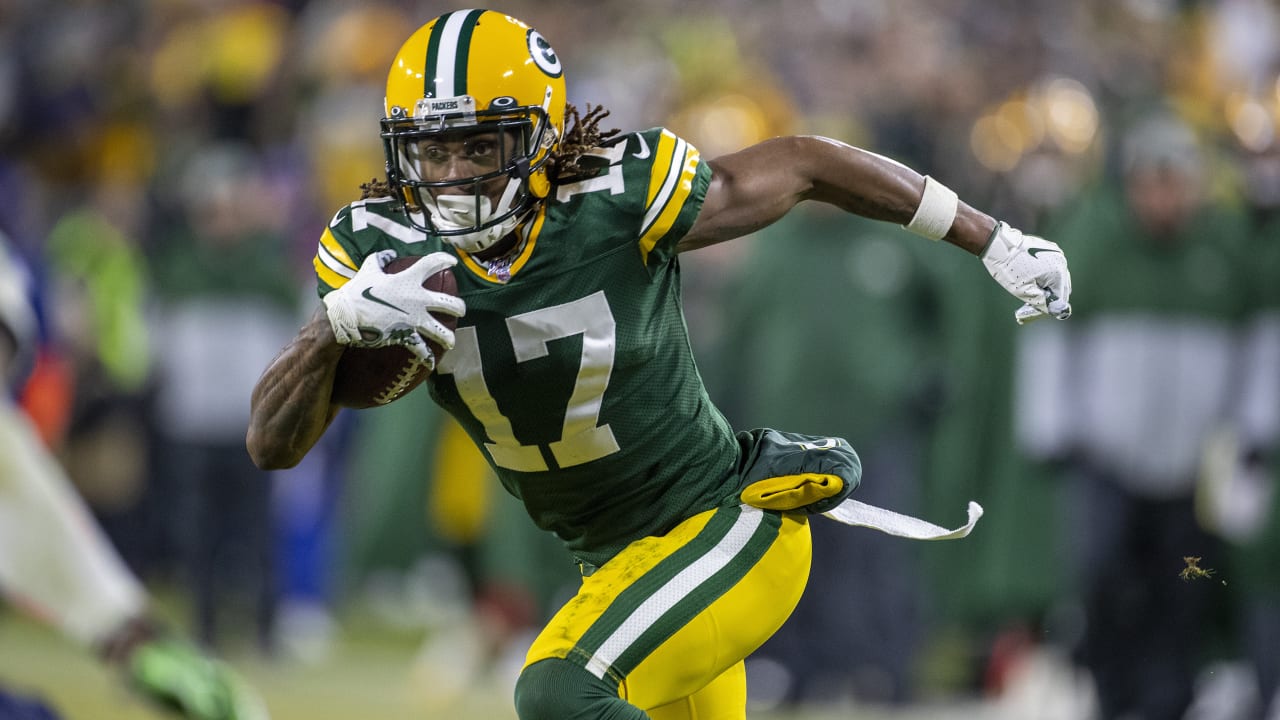 Photo via NFL.com
This is going to be one of the tougher choices as to who will win it. There are so many players in this category who are deserving of the award. Two superstars emerge as the favorites to win, Tennessee Titans running back Derrick Henry, piled up over 2,000 rushing yards, becoming only the eighth player in NFL history to surpass that mark, and Packers superstar wide receiver Davante Adams. But, there can only be one winner and it should be Adams. Even though he missed two games due to injury, he still racked up 18 touchdowns, 115 catches and 1,374 yards. While he was on the field, he was unstoppable and opposing defenses just knew you were in for a rough day with him and Rodgers. Debatably the best receiver in the game, he definitely showed why he's in the conversation for the league's best receiver this season. His route running skills and catching ability are such a deadly skillset that defenses don't know how to stop. This will be interesting to see who comes away with this award, but Adams should definitely be the favorite after a season like that.
Defensive Player of the Year: TJ Watt (PIT)
Runner Up: Aaron Donald (LAR)
Photo via The Athletic
Giving this award to anyone except Rams defensive linemen, Aaron Donald, seems weird. However, Pittsburgh Steelers edge rusher, TJ Watt, has emerged as the leader of the pack for this award. Watt had a dominant season for the Steelers in the 15 games he played in. His presence was felt every time he was out on the field, which is evident by him leading all defensive players in sacks with 15 and tackles for loss with 23. Having him on the Pittsburgh defense also makes it easier for his counterparts to disrupt the offense with everyone focused on Watt. He terrorized opposing offenses all throughout the season, and he was a huge part of the Steelers starting the season 11-0. 
Offensive Rookie of the Year: Justin Herbert (LAC)
Runner Up: Justin Jefferson (MIN)
Photo via LA Times
This is easily the most difficult award to give out. There have been lots of rookies that have emerged as stars with very bright futures. Perhaps none shined brighter than Chargers quarterback, Justin Herbert, and Vikings receiver, Justin Jefferson, who set the rookie record for most receiving yards in Vikings history. Both guys came out firing and showed the world what they can do. Herbert especially showed everyone what he is capable of in the future. The Chargers record might not show the true result of their season, but Herbert was the leader of the high-powered offense and put up some great numbers. In 15 games, he racked up 4,336 yards with 31 touchdowns, which is an NFL rookie record, and a very impressive 66.6 completion percentage. The Chargers appear to have a bright future ahead, with some key defensive players coming back from injury, and Herbert looks to be the center piece of that team to potentially bring them to the playoffs very soon. 
Defensive Rookie of the Year: Chase Young (WSH)
Runner Up: Jeremy Chinn (CAR)
Photo via Fansided
When you are the second pick in the NFL Draft as a defensive end, there are certainly a lot of high expectations surrounding you. Chase Young has certainly lived up to that hype and shown that he is going to be dominant for years to come. He was given captain status as a rookie which is almost unheard of, showing his leadership abilities and ability to help his team on and off the field. He is the cornerstone of an up and coming Washington defense which is going to be dominant for years to come. In 15 games, he compiled 7.5 sacks, four forced fumbles, 44 total tackles and 12 quarterback hits. He is a force to be reckoned with on that defensive line and at only 21 years old, he will continue to terrorize quarterbacks for a long time coming. 
Coach of the Year: Brian Flores (MIA)
Runner Up: Kevin Stefanski (CLE)
Photo via NY Daily News
You really can't go wrong with either coach here. Both of these teams have been the surprise of the league, and the coaches have played a large part in getting them to where they are now. The slight edge though should be given to Miami Dolphins coach, Brian Flores. Flores didn't have quite the talent on his roster as Stefanski does with the Browns, and he led the Dolphins to a solid 10-6 record. Miami has been a weak team for a while now, but that is going to change with Flores at the helm. In 2019, the team started to show a little bit of promise and he was a big part of the success. The team is only going to get better as they continue to develop their young players, and this team is certainly going to make some deep playoff runs in years to come. 
Comeback Player of the Year: Alex Smith (WSH)
Runner Up: Ben Roethlisberger (PIT)
Photo via USA Today
This award is the most obvious as to who will win. In fact, the award should be named after this year's winner for all that he went through to get back on the field. Washington quarterback, Alex Smith, did not appear in an NFL game for 689 days due to a gruesome leg injury. Doctors told Smith that he might have to have his leg amputated, or worse even death because of how severe the injuries were. However, he fought back after 17 surgeries and made sure that he was able to play again. Washington believed in him enough to keep him around through all of the rehab, and they were rewarded for it. In the six games that he started for the Football Team this season, he led the team to a 5-1 record with a 66.7 completion percentage. He was a key factor in bringing them to a division title in the horrific NFC East with a 7-9 record. It is uncertain what the team plans to do at quarterback next season, but one thing that is certain is that Alex Smith should take home the Comeback Player of the Year award.
About the Writer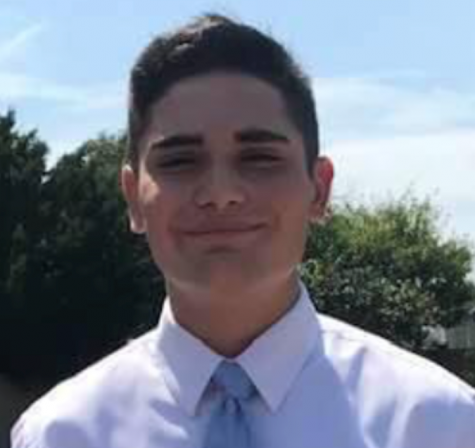 Chris Elwell, Staff Writer
Chris Elwell is a senior at Lindenhurst Senior High School. This is his first year writing for the Charles Street Times. Mainly he writes in the sports...